Integrated Regional Water Management (IRWM) Program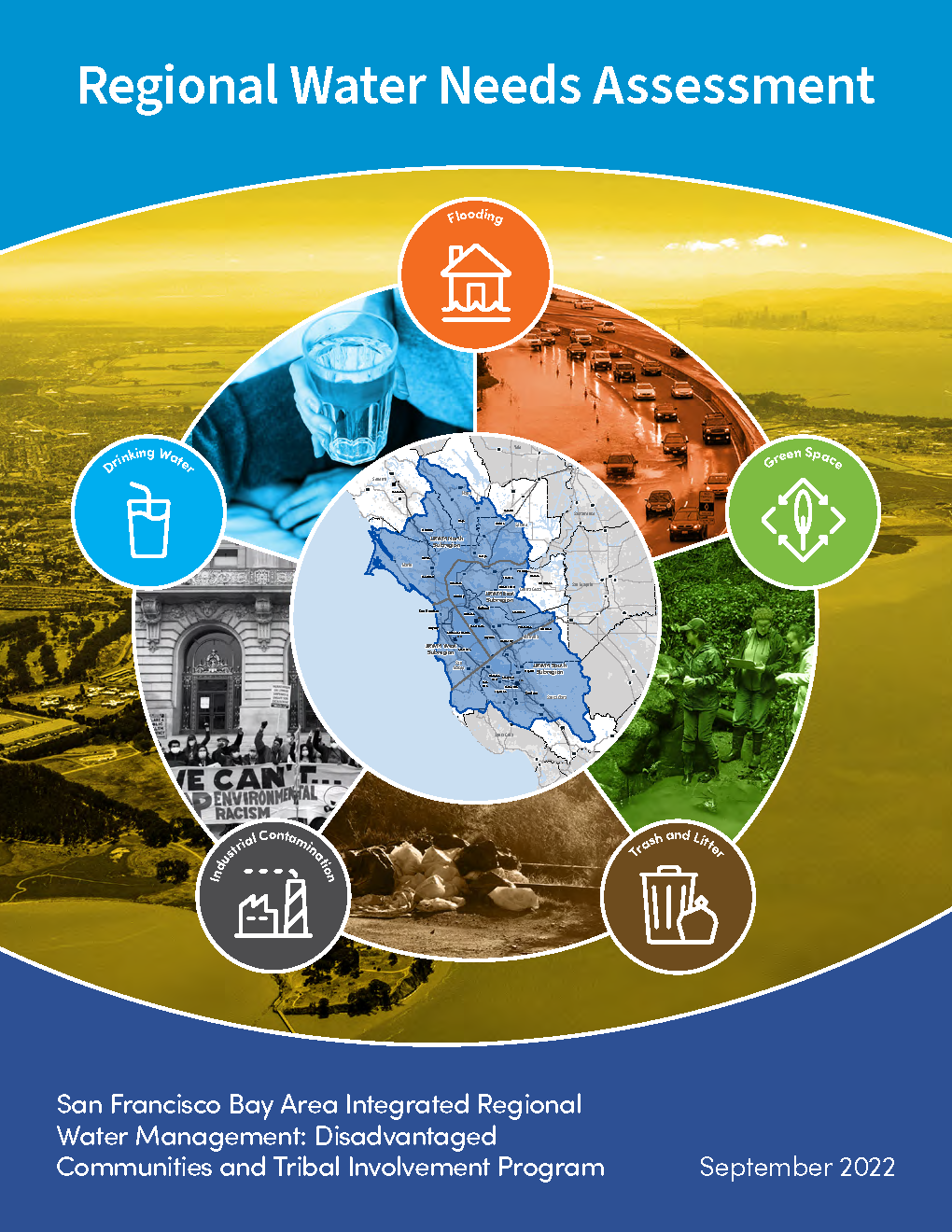 This report can be downloaded by individual chapters and associated appendices through the ADA Accessible links below.
Regional Needs Assessment Report (ADA Accessible)
Acknowledgements
Tribal Introduction
DACTI Program Team Land Acknowledgment
DACTI Program Team Racial Equity Acknowledgment
Organizational Acknowledgments
Executive Summary (Spanish)
Executive Summary (Chinese)
Needs Assessment with People Experiencing Homelessness
Community Outreach Partner Needs Assessments
(Individual Community Outreach Partner sections linked below)
Tribal Needs Assessment Summary
Best Practices for Equitable and Accessible Grant Programs
Next Steps and Recommendations
Translations
Translations of excerpts of the Regional Needs Assessment into Spanish and Chinese will be posted here soon. For more information about translation services, call (415)778-6757 or email info@bayareametro.gov.