Transforming Urban Water Initiative
From Gray to Green Shorelines
First Mile Horizontal Levee
The First Mile Horizontal Levee is a multi-benefit adaptation project using nature-based solutions to provide sea level rise resilience, water quality improvement, and habitat enhancements, in addition to the flood protection functions of a more traditional levee. The basic components of a Horizontal Levee include a levee core designed to provide flood protection and, on the outboard side of the levee, an ecotone slope containing water quality treatment features. In addition to water quality benefits, the ecotone slope provides an upland transition zone for marsh species, absorbs energy from wave action and storm surge, and can be a source of organic material to support marsh plain accretion in the face of sea level rise. The concept has been tested extensively through the Oro Loma Horizontal Levee Demonstration project, which was constructed in 2016 at the Oro Loma/Castro Valley Sanitary District wastewater treatment facility. 
The First Mile is part of a system of sea level rise adaptation measures identified in the Hayward Shoreline Adaptation Master Plan adopted by the Hayward Area Shoreline Planning Agency (HASPA) in 2021.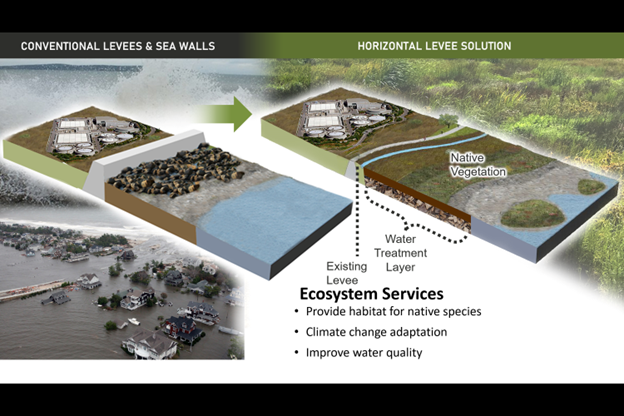 Diagram Credit: Angela Stiegler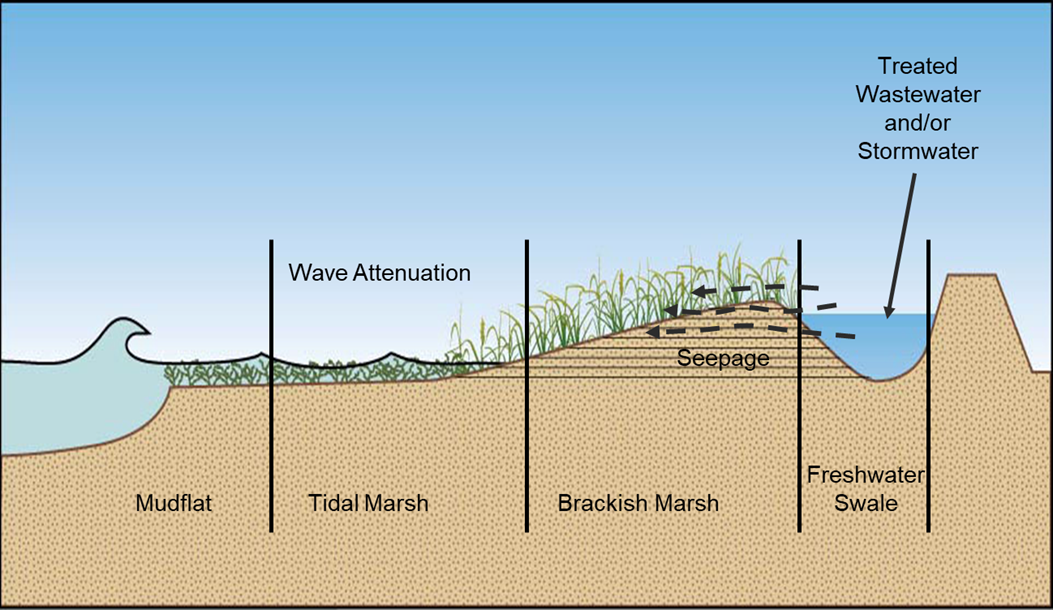 Protect the communities of Hayward and San Lorenzo from sea level rise.

 

Provide water quality improvement for stormwater from the surrounding areas.

 

Make critical habitat more resilient to sea level rise.

 

Collaboratively implement the HASPA Shoreline Adaptation Master Plan.

 

Chart a path forward for permitting of multi-benefit nature-based shoreline adaptation projects.

 
The project site is in Alameda County on the east shore of San Francisco Bay. Alameda County has a diverse topography and microclimate, and has an associated high diversity of vegetation, although development in the region has resulted in a substantial reduction in land available for native flora and fauna. San Francisco Bay has lost 80 percent of its historic tidal wetlands. 
The project is located in the City of Hayward and encompasses a portion of the Oro Loma Marsh, which is part of the Hayward Regional Shoreline. Oro Loma Marsh is within the South San Francisco Bay (South Bay), which includes some of the most important habitat remaining in the Bay Area for a number of wildlife species.  
The project site abuts Sulphur Creek to the south, railroad right-of-way to the east, a drainage channel to the north (Bockman Canal), and the San Francisco Bay Trail along San Francisco Bay to the west. Just east of the railroad tracks is the San Lorenzo Community Center Park and Skywest Golf Course, which is slated for redevelopment by the City of Hayward. The proposed First Mile Horizontal Levee would be located adjacent to the railroad right-of-way and Bockman Canal. The East Bay Regional Park District (EBRPD) owns most of the land within the project area.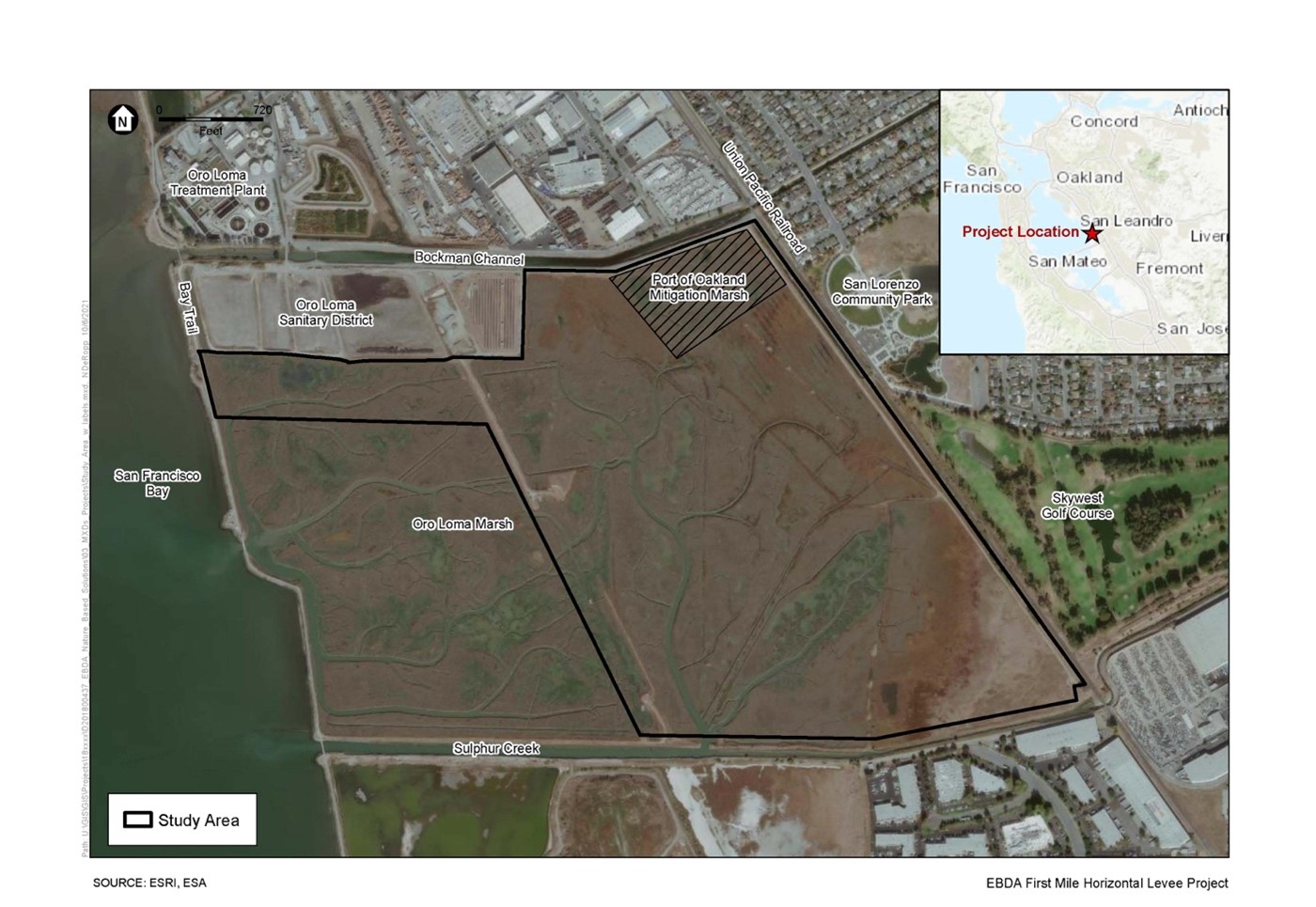 Kickoff Project Design – 2021

 

30% Design Complete – 2022

60% Design – 2023 

 

100% Design – 2024

 

Permitting – 2024 

 

Construction – 2025