Partnering to protect the Bay-Delta Estuary
Learn more about our Work
It is not enough to work toward an Estuary that is ecologically healthy and resilient. Without a commitment to eliminating racial inequity and environmental injustice, we are bound to perpetuate it. We have a lot of work to do.
Please read the San Francisco Estuary Partnership's statement here.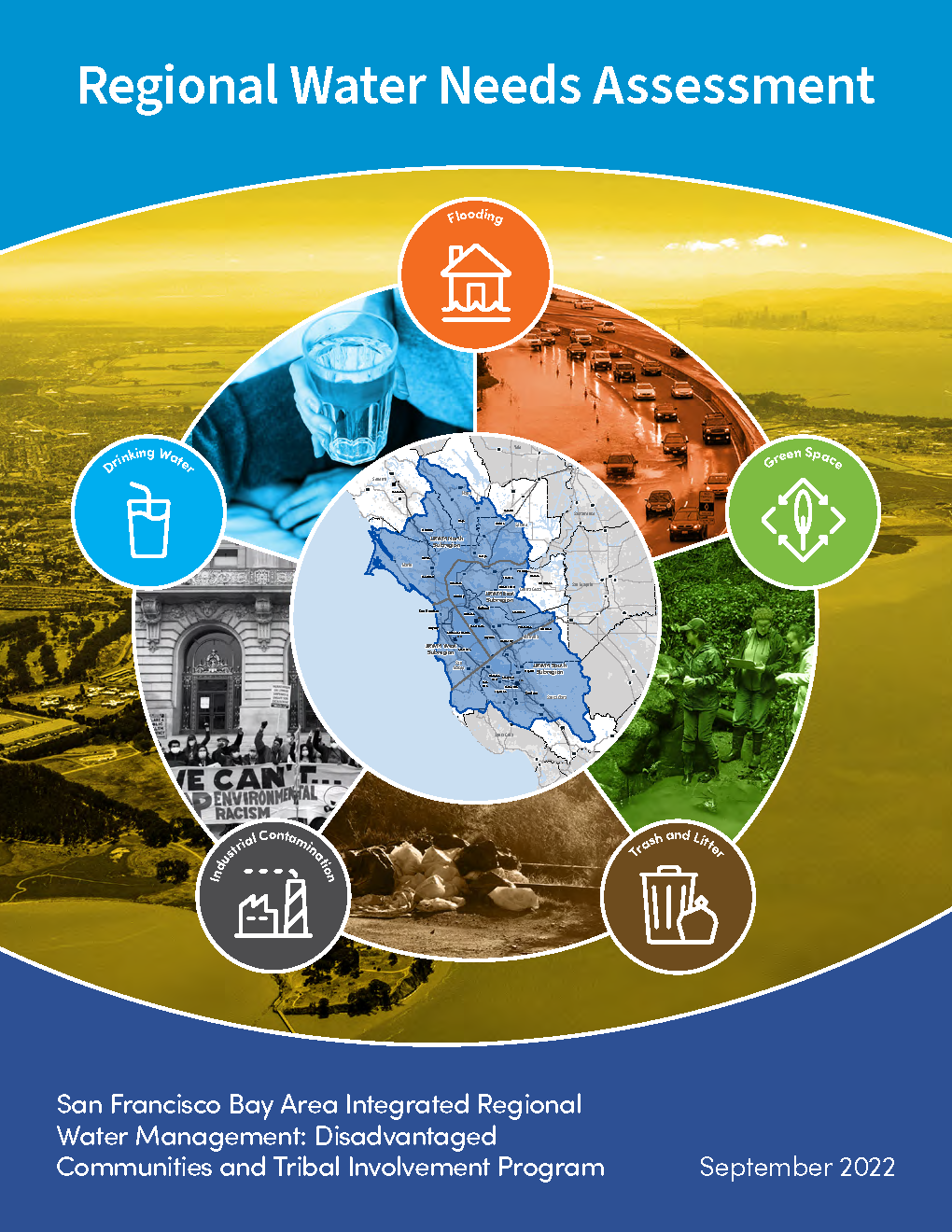 Announcing the Regional Needs Assessment
The Disadvantaged Communities and Tribal Involvement Program, funded by Prop. 1 through the Department of Water Resources for the Integrated Regional Water Management Program, is proud to announce the release of the Disadvantaged Community-led and Tribal-led Regional Needs Assessment.
Visit the Regional Needs Assessment page for the full report.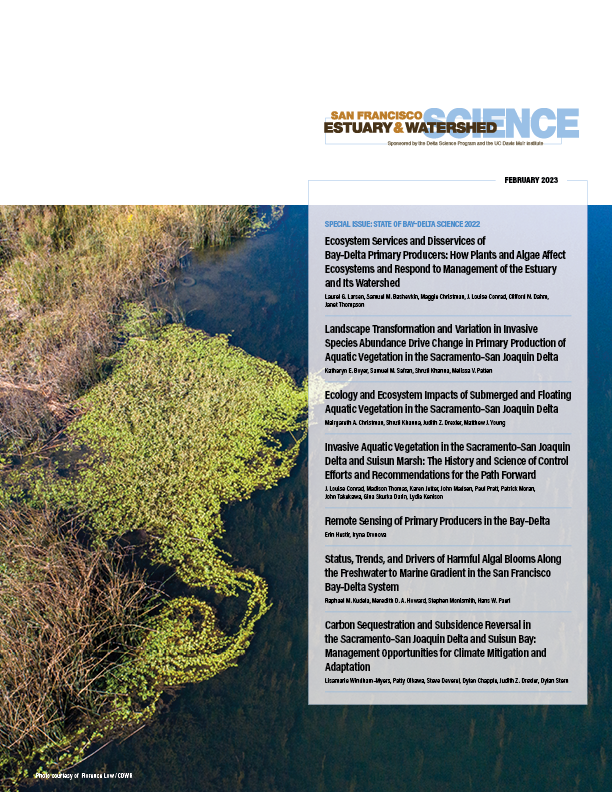 Special Issue: State of the Bay-Delta Science 2022
San Francisco Estuary and Watershed Science (SFEWS) provides credible scientific information on California's complex water issues, linking new science to policy with great effect in the San Francisco Bay and the Sacramento–San Joaquin Delta, also known as the Bay–Delta watershed.
Topics in this volume cover invasive aquatic vegetation, carbon sequestration and subsidence reversal, harmful algal blooms in the Bay-Delta system, and more.
Read the Special Issue: State of the Bay-Delta Science 2022.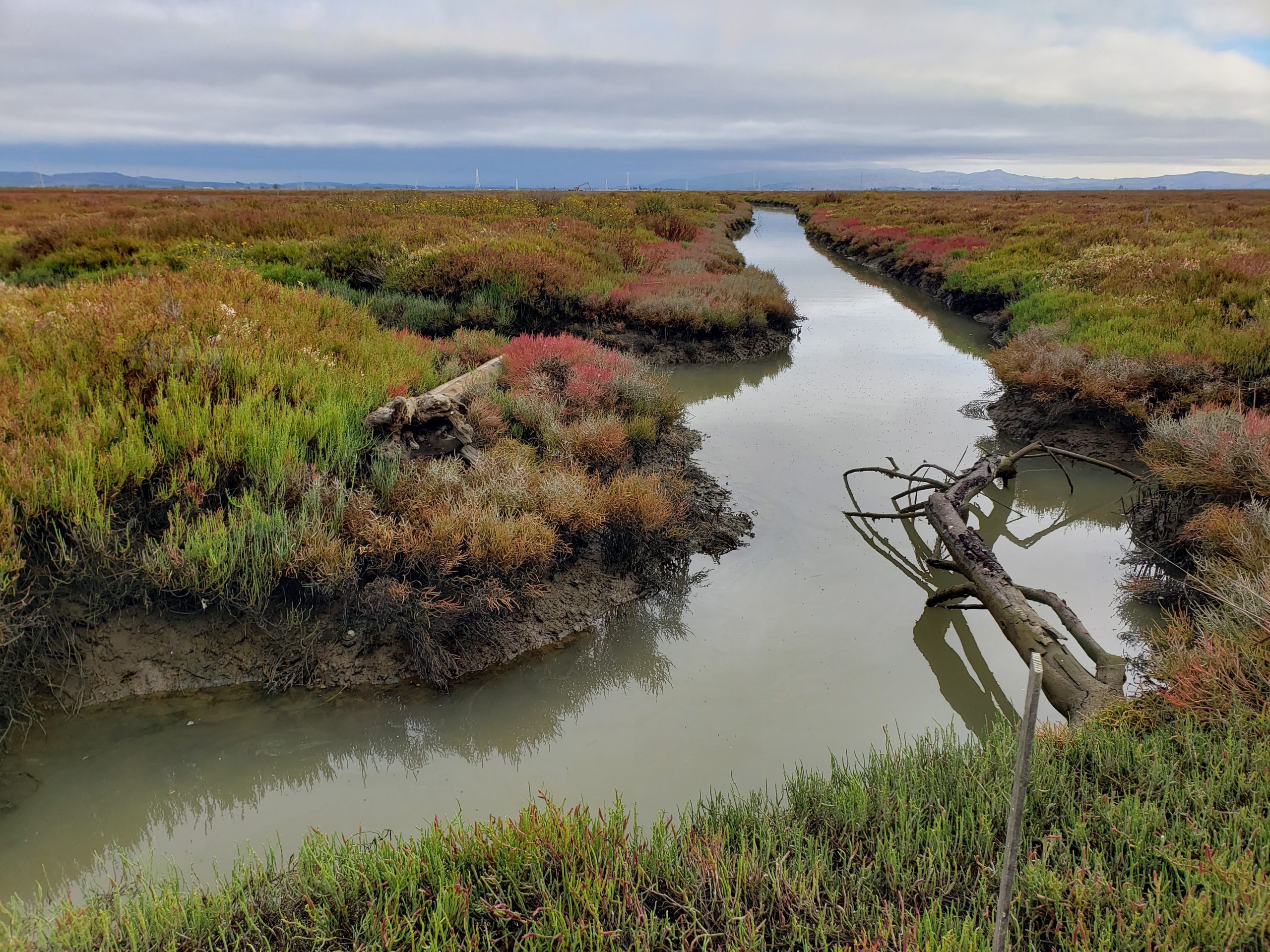 Wetlands Regional Monitoring Program Geospatial Data Catalog now live!
The Geospatial Data Catalog, released in December 2022, is a repository for all datasets, past and future, that are relevant to Bay Area wetlands that were created before the advent of the WRMP. This Catalog will enable long-term data comparison, even in the early years of the WRMP.
To receive updates on the WRMP, sign up for quarterly newsletters.
The San Francisco Estuary Partnership is proud to present the 2022 Estuary Blueprint! Learn how this newly updated plan advances our region's ecological health and climate resilience.
About the Estuary Partnership
The San Francisco Estuary Partnership is a collaborative regional program of resource agencies, non-profits, citizens, and scientists working to protect, restore, and enhance water quality and fish and wildlife habitat in and around the San Francisco Bay Delta Estuary. Working cooperatively, we share information and resources that result in studies, projects, and programs that improve the Estuary and communicate its value and needs to the public. The Association of Bay Area Governments is the home agency for Partnership staff and finances. Our offices are located at the Bay Area Metro Center in San Francisco. Please see our Implementation Committee meeting dates and materials here.