Monitoring represents a critical component of an adaptive management cycle. For the 2016 Estuary Blueprint, our monitoring approach includes two primary components: 1) linking environmental outcomes in the Estuary Blueprint to the State of the Estuary Report, and 2) linking programmatic success, or outputs, through implementation of tasks with clear milestones distributed throughout the five-year implementation horizon of the Estuary Blueprint.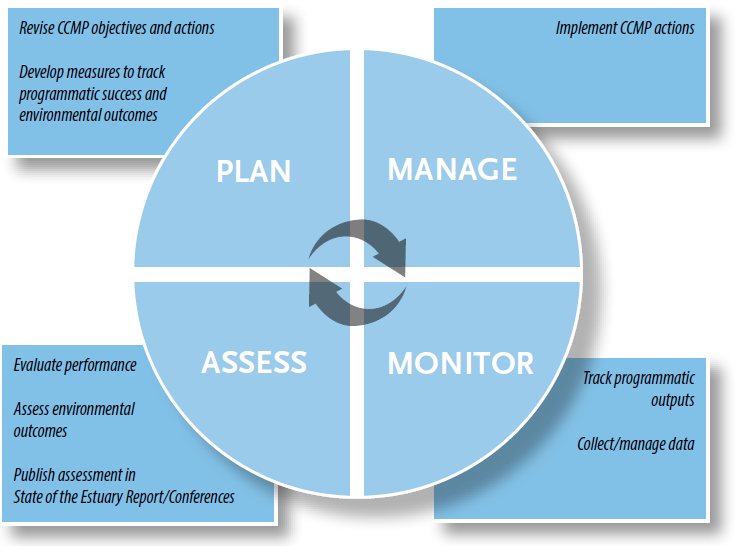 Use this table to track the progress of each task that implements one of the 32 actions.
View action status below:
The following charts record progress toward the completion of very specific actions which are enumerated and described in the Estuary Blueprint. These charts will be routinely updated over time as we collectively fulfill the attendant goals.