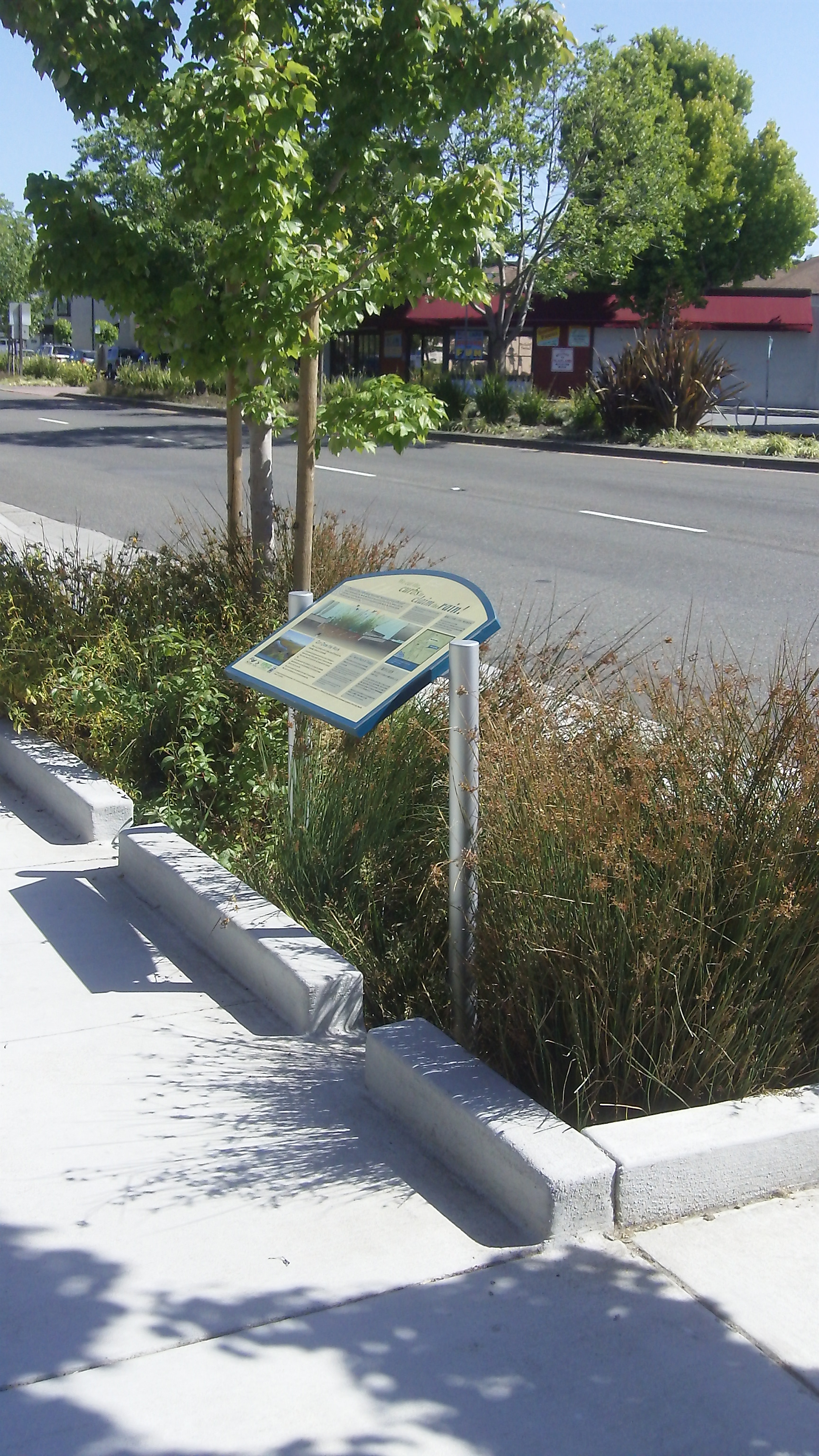 Urban Greening Bay Area is a collaborative effort to re-envision Bay Area urban landscapes with widespread green infrastructure in order to:
Improve water quality by treating urban and stormwater runoff
Reduce local flooding by impounding stormwater and releasing it slowly
Help mitigate anticipated climate change impacts
With SF Bay Area population growth projections from seven to nine million people by 2040, many water-related challenges are emerging. These challenges include competition for safe, reliable drinking water, on-going environmental impacts of chemical products (past, present, and future), and continued development pressure.
The San Francisco Estuary Partnership (SFEP) is working with the San Francisco Estuary Institute (SFEI) and several Bay Area municipalities to advance regional capacity for Green Infrastructure in a programmatic approach with three tracks: Planning, Implementation, and Tracking. The US EPA is funding Phase 2 of the project, expected to complete on December 30, 2019. The initial Phase 1, which began on July 1, 2015, was funded by the State Water Resources Control Board.
THIS PROJECT ADVANCES THE FOLLOWING ESTUARY BLUEPRINT GOALS AND ACTIONS
Goals
Resiliency
Water Quality and Quantity
Actions
Action 23
Action 24
Action 27

Collaborative Effort
Planning
Upgrade and enhance the watershed-based GreenPlan-IT tool
Integrate Green Stormwater Infrastructure into local planning efforts in various partnering jurisdictions
Conduct a Roundtable process with various funding agency representatives to develop a Roadmap for integrating Green Stormwater Infrastructure with future climate change and transportation investments in the region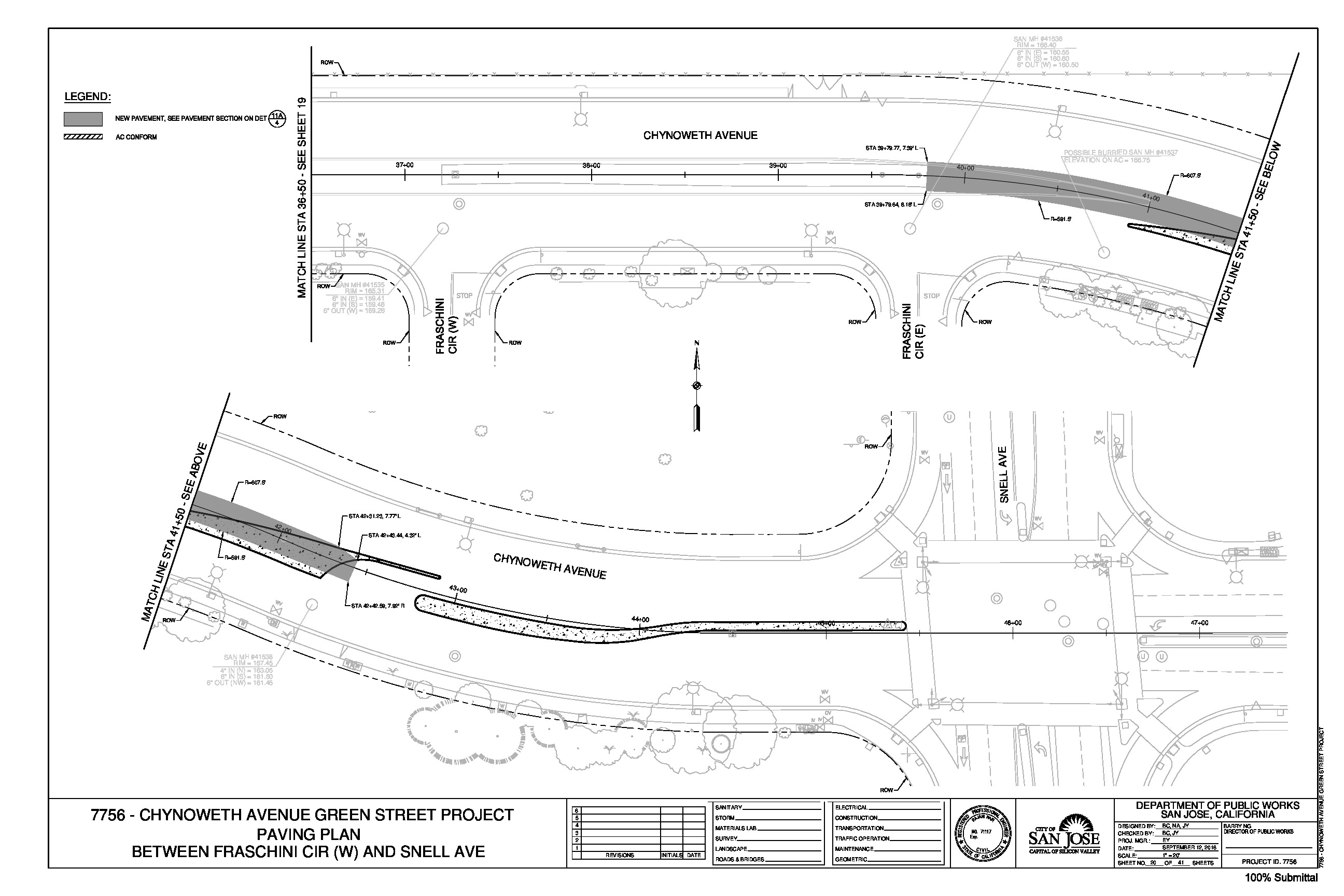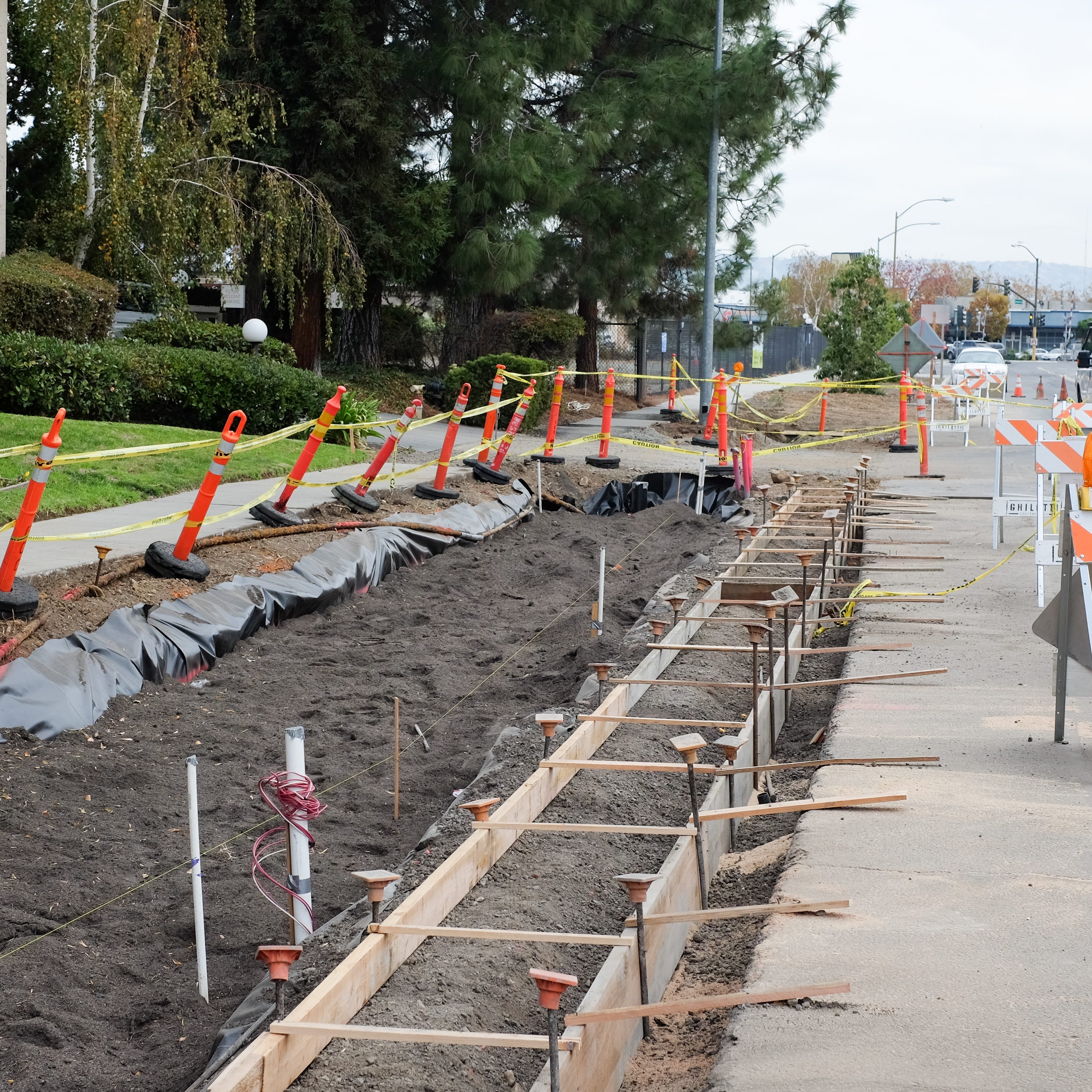 Participative Process
Implementation
Design Charrette process to develop cost-effective Green Stormwater Infrastructure designs for typical roadway intersections, and construction of two Green Stormwater Infrastructure projects based on the resulting designs
Construction of the Chynoweth Avenue Green Street
Development and trial of a GIS database and interactive map of constructed Green Infrastructure/Low Impact Development projects in the region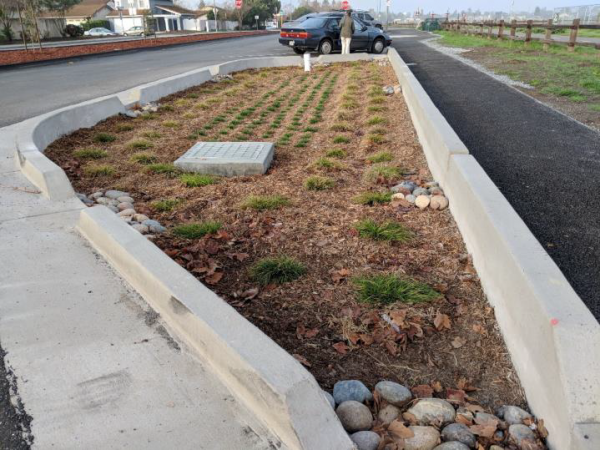 CHYNOWETH AVENUE GREEN STREET