State of the Estuary Conference

Amanda Bohl - Special Assistant for Planning and Science, Delta Stewardship Council and Vice Chair, SFEP Implementation Committee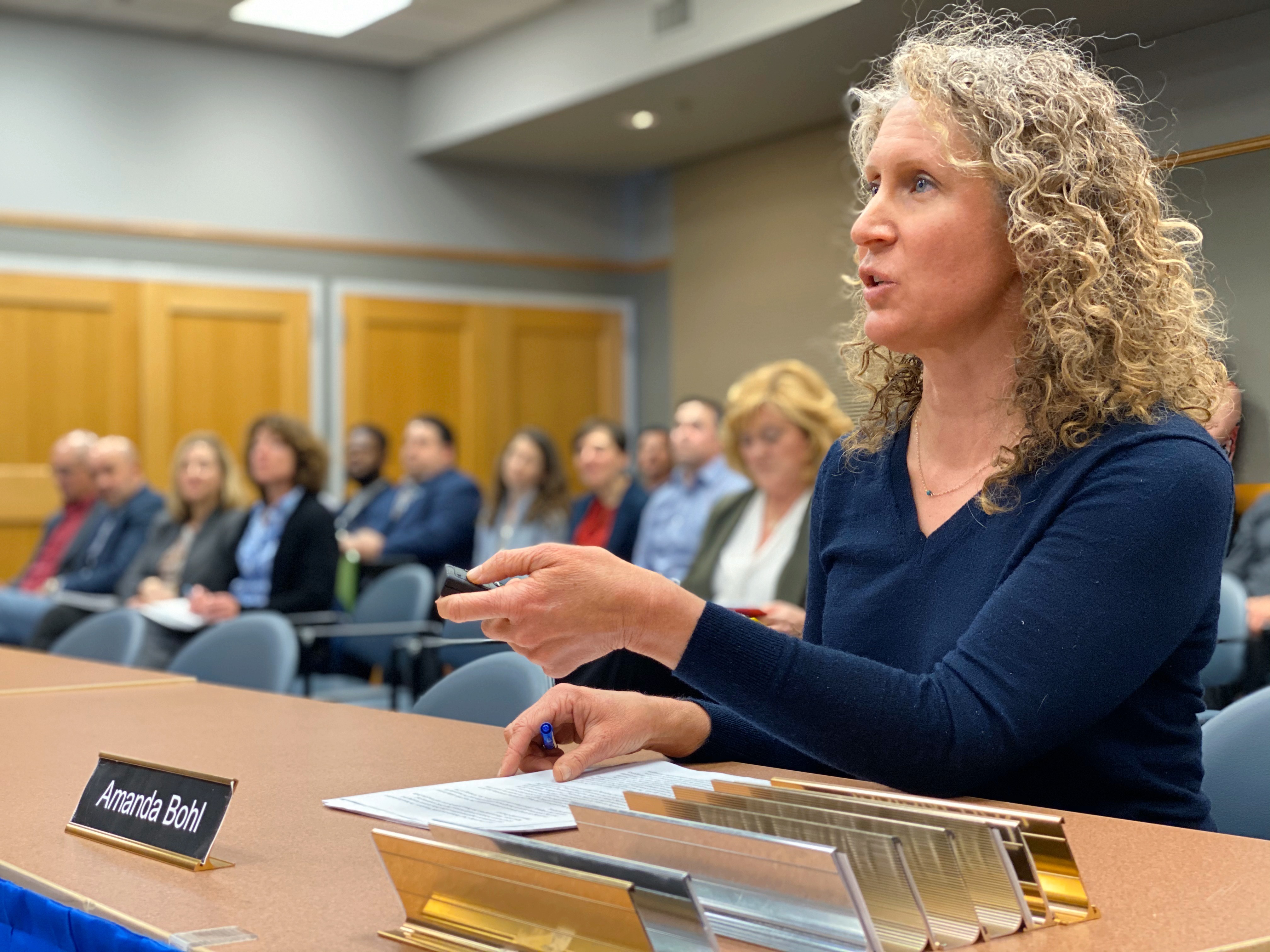 Amanda was appointed special assistant for planning and science to the Council by Governor Brown in 2018 and reappointed by Governor Newsom in 2021. Prior to joining the Council in 2016, Amanda served as the economic development lead for the Sacramento-San Joaquin Delta Conservancy, program director for the American Land Conservancy's Central Valley and Foothills Program, and executive director of the Mother Lode Land Trust. Amanda serves on the boards of the Central Valley-based Sacramento Valley Conservancy and the foothill-based Foothill Conservancy. She has a Bachelor of Arts in international studies from Southern Oregon University and a Master of Sciences in community development from the University of California, Davis. She lives in Sacramento with her two children and enjoys hiking and backpacking, cycling, snowshoeing, swimming, and spending as much time outside as possible.
Therese McMillan - Executive Director, Association of Bay Area Governments/Metropolitan Transportation Commission
Therese W. McMillan has served since March 2019 as MTC's Executive Director for the Metropolitan Transportation Commission (MTC), and as the top executive for the Association of Bay Area Governments (ABAG). Ms. McMillan, who received her Bachelor of Science degree from U.C. Davis in 1981, a master's degree in Civil Engineering Science from U.C. Berkeley in 1983, and a master's in City and Regional Planning from U.C. Berkeley in 1984, previously worked for 25 years at MTC, including more than eight years as MTC's deputy executive director for Policy. In 2009, she was appointed by then-President Barack Obama to serve as deputy administrator of the Federal Transit Administration, which was followed by service from 2014 to 2016 as Acting FTA administrator. Following her federal career, from April 2016 to February 2019 McMillan served as Los Angeles County Metropolitan Transportation Authority's (LA Metro) chief planning officer.
McMillan oversees a staff of over 300 persons, and a diverse portfolio that covers transportation, land use and housing functions for the San Francisco Bay Area, encompassing nine counties and 101 jurisdictions. MTC roles include planning, funding, system coordination and select operations for the region's network of 27 public transit agencies, and highways and local streets and roads; with distinct responsibilities as the Bay Area Toll Authority (BATA) for the region's seven state owned toll bridges. Key ABAG assignments include regional housing need assessments and support for local governments, as well as climate resilience and adaptation activities.
The Future of Climate Adaptation in the San Francisco Estuary
Congresswoman Jackie Speier - U.S. Representative for California's 14th Congressional District (pre-recorded)
Congresswoman Jackie Speier (pronounced SPEAR) is a fearless fighter for women's equality, LGBTQ rights and the disenfranchised who has dedicated her life to eliminating government corruption while working to strengthen America's national and economic security. She was named to Newsweek's list of 150 "Fearless Women" in the world and one of "Politico's 50" most influential people in American politics for bringing the Me Too reckoning to Congress.
She proudly represents California's 14th Congressional District, stretching from the southern portion of San Francisco through San Mateo County to East Palo Alto. Speier serves on the House Armed Services Committee (HASC), where she is the Chair of the Military Personnel Subcommittee, and on the House Permanent Select Committee on Intelligence, where also she serves as Chair of the Strategic Technologies and Advanced Research (STAR) Subcommittee and serves on the Counterterrorism, Counterintelligence, and Counterproliferation (C3) Subcommittee. Additionally, she serves on the House Committee on Oversight and Reform, where she serves on the Subcommittees on National Security and Economic and Consumer Policy. Speier is also Co-Chair of the Democratic Women's Caucus (DWC), the Congressional Armenian Caucus, the Bipartisan Task Force To End Sexual Violence, and the Gunviolence Prevention Task Force.
Secretary Wade Crowfoot - California Natural Resources Agency (pre-recorded)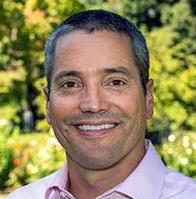 Wade Crowfoot was appointed California's Natural Resources Secretary by Governor Gavin Newsom in January 2019.
Secretary Crowfoot oversees an agency of 21,000 employees who protect and manage California's natural resources. This includes the state's forests and natural lands, rivers and waterways, coast and ocean, fish and wildlife, and energy development. As a member of the Governor's cabinet, he advises the Governor on natural resources and environmental issues.
Secretary Crowfoot believes good natural resources management helps natural places thrive and allows communities and our economy to prosper. His key priorities include:
Building California's resilience to climate change-driven threats, including wildfire, drought, flooding and sea-level rise.
Expanding access to parks, natural places and outdoor recreation for all Californians.
Preserving California's world-renowned biodiversity of plants and animals.
Prior to leading the Natural Resources Agency, Crowfoot served as chief executive officer of the Water Foundation, a nonprofit philanthropy that builds shared water solutions across the American West. Before that Crowfoot served in Governor Jerry Brown's Administration as deputy cabinet secretary and senior advisor to the Governor. He also previously served as West Coast regional director for the Environmental Defense Fund and a senior environmental advisor to then-San Francisco Mayor Gavin Newsom.
Secretary Crowfoot received a bachelor's degree in political science from the University of Wisconsin-Madison in 1996 and earned a master's degree in public policy from the London School of Economics in 2004, graduating with honors.
A native of Michigan, Crowfoot grew up spending his summers outdoors at a YMCA camp and at his family's remote cabin in Northern Ontario. Upon moving to California in the mid-1990s, he became an avid hiker and backpacker and marks his first time in the redwoods at Big Basin State Park as one of his defining California moments. Now he spends his time outside of work hiking and camping with his wife, Lisa, and their young daughter.
Estuary Blueprint: Priority Actions for a Healthy San Francisco Estuary
Caitlin Sweeney - Director, San Francisco Estuary Partnership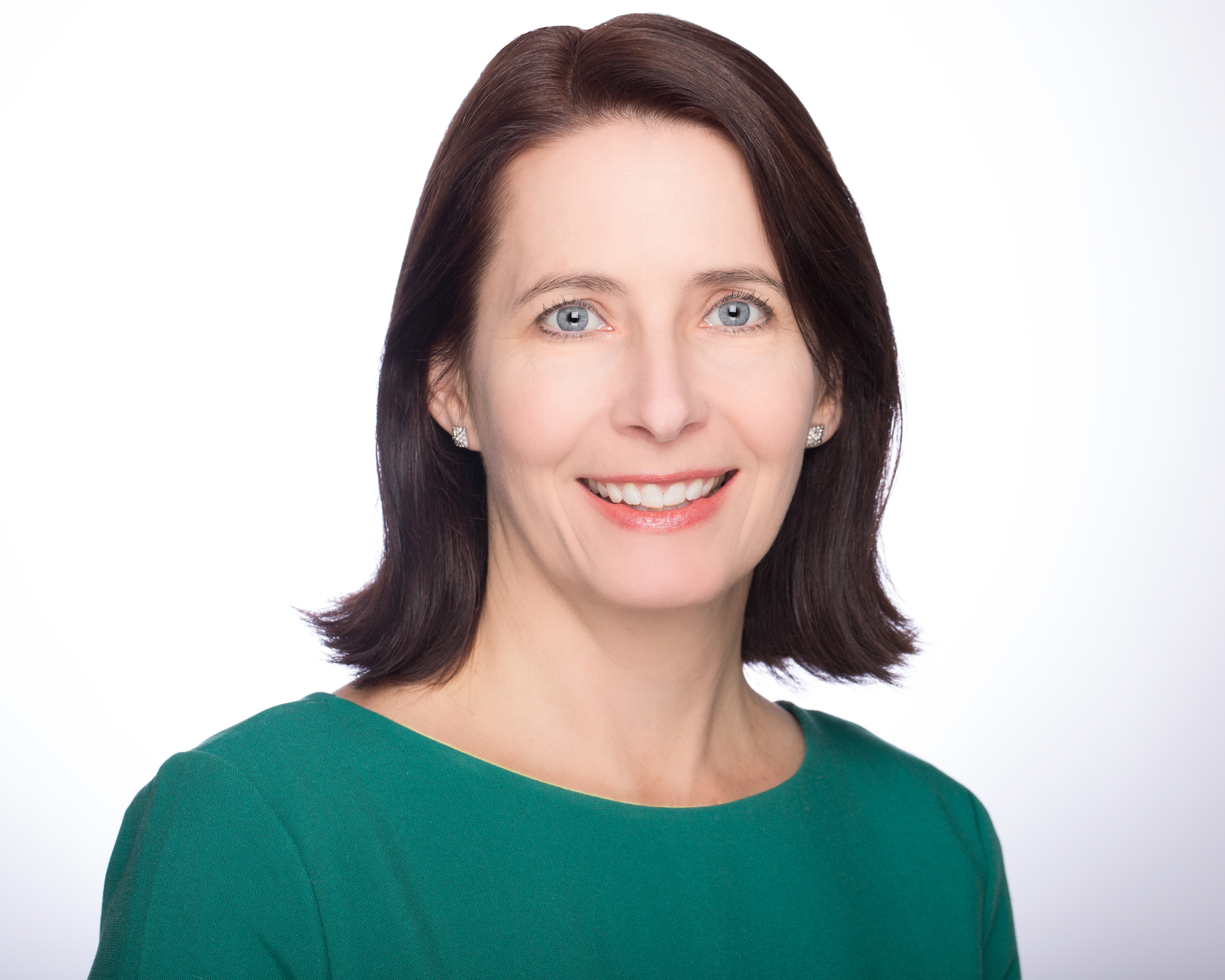 Caitlin Sweeney is the Director of the San Francisco Estuary Partnership. As one of 28 programs under the US Environmental Protection Agency's National Estuary Program, the San Francisco Estuary Partnership leverages resources and partnerships to advance projects and programs to increase the health and resilience of the San Francisco Estuary. Following twelve years at the San Francsico Bay Conservation and Development Commission, Caitlin joined the Estuary Partnership in 2011 and was promoted to Director in 2015. Caitlin has a B.A. in Biological and Environmental Studies from Mills College, and a Master's in Marine Affairs from the University of Washington.
Rematriation & Revitalization of Native American Infrastructure
Moderated by Alexander Tavizon, California Indian Environmental Alliance
Corrina Gould - Chair and Spokesperson for the Confederated Villages of Lisjan; Co-Director, Sogorea Te' Land Trust; Co-Founder and Lead Organizer, Indian People Organizing for Change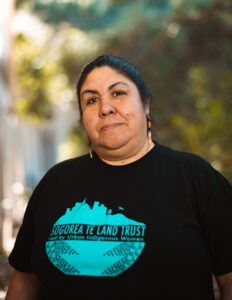 Corrina Gould (Lisjan Ohlone) is the chair and spokesperson for the Confederated Villages of Lisjan — she was born and raised in Oakland, CA, the village of Huichin. A mother of three and grandmother of four, Corrina is the Co-Founder and Lead Organizer for Indian People Organizing for Change, a small Native run organization that works on Indigenous people issues and sponsored annual Shellmound Peace Walks from 2005 to 2009. These walks brought about education and awareness of the desecration of sacred sites in the greater Bay Area. As a tribal leader, she has continued to fight for the protection of the Shellmounds, uphold her nation's inherent right to sovereignty, and stand in solidarity with her Indigenous relatives to protect our sacred waters, mountains, and lands all over the world.
Her life's work has led to the creation of The Sogorea Te' Land Trust, a women-led organization within the urban setting of her ancestral territory of the Bay Area. Sogorea Te' Land Trust works to return Indigenous land to Indigenous people. Based on an understanding that Oakland is home to many peoples that have been oppressed and marginalized, Sogorea Te works to create a thriving community that lives in relation to the land. Through the practices of rematriation, cultural revitalization, and land restoration, the Land Trust calls on native and non-native peoples to heal and transform legacies of colonization, genocide, and to do the work our ancestors and future generations are calling us to do.
Chairman Valentin Lopez - Chairman, Amah Mutsun Tribal Band & President, Amah Mutsun Land Trust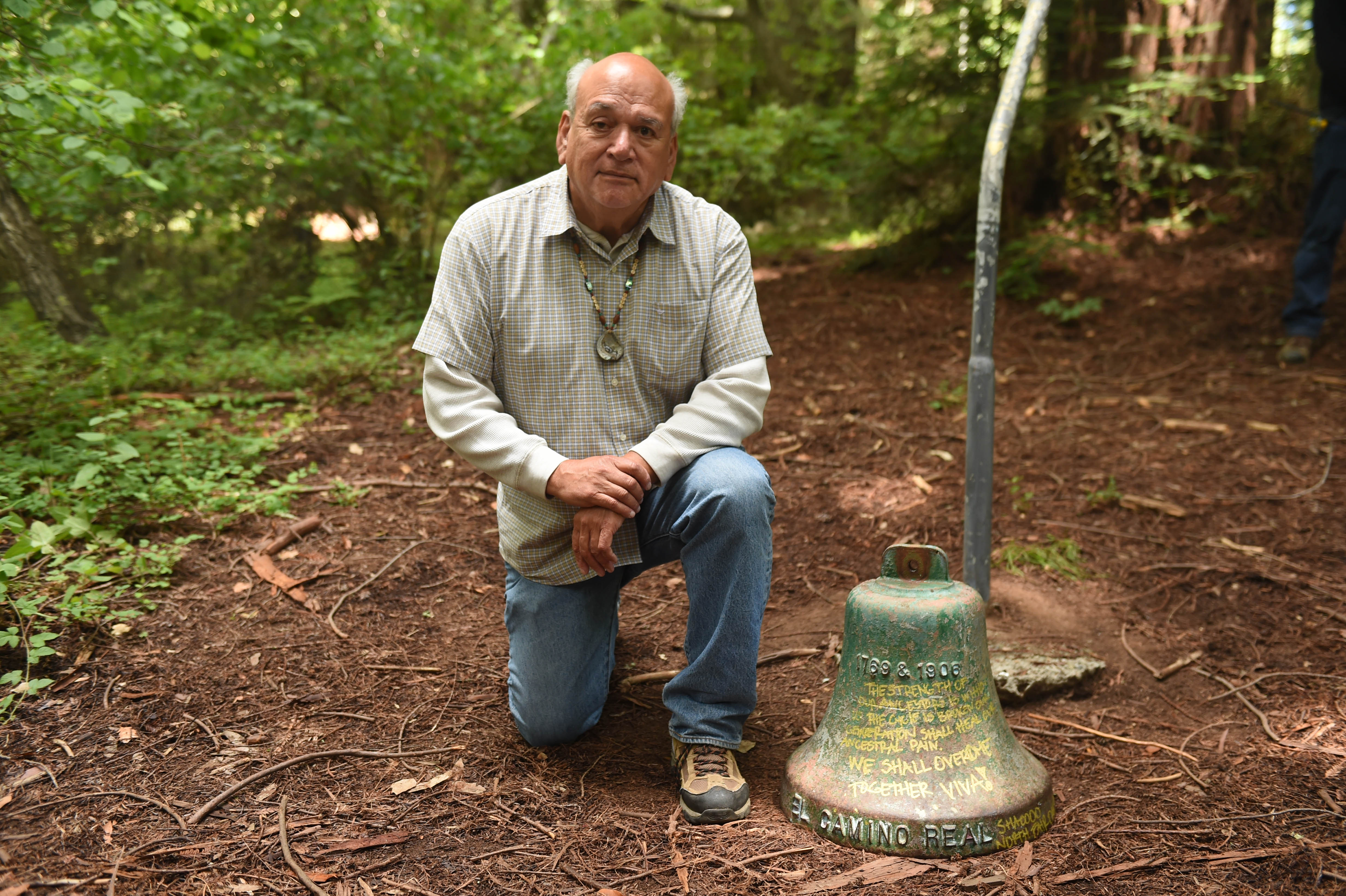 Valentin Lopez is the Chairman of the Amah Mutsun Tribal Band, one of three historic tribes that are recognized as Ohlone. The Amah Mutsun are comprised of the indigenous descendants forcibly taken to Missions San Juan Bautista and Santa Cruz. Chairman Lopez is also the President of the Amah Mutsun Land Trust which was established in 2012. He is a Native American Advisor to the University of California, Office of the President on issues related to repatriation. He is also a Native American Adviser to the National Alliance on Mental Illness (NAMI) and the Phoebe Hearst Museum of Anthropology. The Amah Mutsun are currently working to restore their traditional indigenous knowledge regarding land stewardship so they can return to the path of their ancestors. Consequently, the Amah Mutsun are very active in conservation and protection efforts within their traditional tribal territory. Chairman Lopez is working to restore the Mutsun Language and is a traditional Mutsun singer and dancer.
Topic-Based Networking Breakout Session
Habitats & Living Resources
Implementing Nature-Based Adaptation Projects
Moderator – Marilyn Latta, Project Manager, State Coastal Conservancy.
Topics will include living shorelines, derelict structure removal, and other green-grey shoreline enhancements, assembling interdisciplinary design teams, and permit pathways.
Invasive Species in the Delta
Moderator – Rachel Wigginton, Senior Environmental Scientist, Sacramento San Joaquin Delta Conservancy
Water Quality & Climate Change
Moderator – Allison Luengen, Associate Professor, University of San Francisco.
Climate change is likely to affect water quality in the future in a number of ways, including reduction of freshwater supply and mobilization of contaminants from wildfires. How will we need to manage water quality in the future to account for these changes?
Nutrients in the San Francisco Estuary
Moderator – David Senn, Senior Scientist, San Francisco Estuary Institute.
San Francisco Estuary is highly enriched in the nutrients nitrogen and phosphorus due to human activities. What are the key management questions, and what work is underway to address those needs?
Bay-Delta Integration
Moderator – Laurel Larsen, Delta Lead Scientist, Delta Stewardship Council.
This room will discuss the integration of science activities and governance across the Bay-Delta interface.
California Climate Resilience Budget
Moderator – Warner Chabot, Executive Director, San Francisco Estuary Institute.
The State Climate Budget room will discuss California's Climate Resilience Budget for Climate Adaptation Planning & Implementation….and how BayCAN members can further track and influence the process.
Climate Change Planning and Technical Needs
Moderator – Vanessa Velasco, Senior Environmental Scientist, California Department of Water Resources.
Exchange knowledge, examples, and stories about climate change planning and implementation efforts across scales and industries, including technical needs and opportunities to innovate.
Stewardship / Human Dimensions
Weaving Together Traditional Ecological Knowledge & Western Estuarine Science / Management
Moderator – Charlie Toledo, Executive Director, Suscol Intertribal Council
Partnerships in the COVID Era
Lindsay Correa, Senior Environmental Scientist, California Department of Water Resources.
Unmute and connect on the challenges and creative approaches you have experienced and/or explored to build and maintain collaborative partnerships in the COVID era.
Generating Innovative, Intersectional Partnerships to Build Climate Resilience and Climate Justice
Moderated by Melissa Jones, Bay Area Regional Health Inequities Initiative
Farther Together: Community First Strategies For Establishing the Systems and Community Partnerships to Create a Healthy, Resilient Region for All
Using BARHII's Farther Together report as a framework, we will discuss the role of the public sector in successfully engaging communities in resilience planning and climate justice, while considering what the current circumstances (pandemic, social unrest, systemic inequality) have called on public systems to do.
Melissa Jones - Executive Director, Bay Area Regional Health Inequities Initiative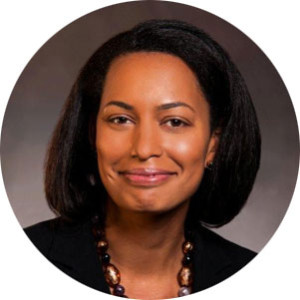 Melissa Jones, MPA, is the Executive Director of BARHII. She is passionate about creating the conditions that increase quality of life and makes life fairer for more people. Melissa's experience includes work in municipal government and non-profits, in the Bay Area's large and small cities. Melissa is an active community member in Oakland and serves on the Association of Bay Area Government's Regional Planning Committee, which advises on regional planning issues.
Before joining BARHII, Melissa served as Senior Program Officer at Boston Local Initiative Support Corporation (LISC), where she launched and ran Boston LISC's Resilient Communities Resilient Families (RCRF) Initiative. The initiative works to ensure that residents of Boston's Roxbury, Dorchester, and Mattapan neighborhoods benefit from the rising tide of transit and other public investments.
Melissa was awarded the LISC's President's award in 2014 for her work on comprehensive community development. She has served in youth empowerment organizations, as Program Specialist for the City of Alameda, and as Program Analyst for the City of Oakland's Oakland Fund for Children and Youth. Early in her career, she served as Director of Professional Development for Partners in School Innovation where she trained staff to support school reform efforts in San Francisco Unified, San Jose Unified, and Oak Grove Unified school districts.
There's no Vaccine for Climate Change….
The crucible of the times have stimulated the public sector to forge new intersectional partnerships centering equity and resilience. What does this reckoning mean for our estuary, our communities and climate justice?
Anthony G. Khalil - Community Engagement & Ecological Restoration Specialist, Bayview Community Co-op - Bayview Hunters Point Community Advocates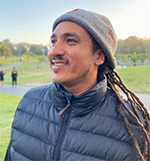 Spouse, Father, Brother, Uncle, Mentor, Ecologist, Outdoorsman, Waterman, Culture Bearer, Environmental Justice Activist and Networker
Khalil earned his Bachelor's Degree in Environmental Studies with a concentration in Environmental Sustainability and Social Justice from San Francisco State University. A son of first generation immigrants– Born and raised in the Santa Cruz Mountains and San Francisco, he has deep experience working with youth and communities of color in the San Francisco Bay Area. Khalil is one of a few environmental educators and field-based biologists of color. During his tenure at Literacy for Environmental Justice and other local organizations, he has conducted environmental education and restoration programs for Bay Area residents over the past two decades, fostering increased community and youth stewardship of Southeast San Francisco natural areas. Khalil has also presented at numerous conferences and youthserving agencies on the topics of race and the environment and the imperative of cultural relevancy. He shares a similar experience of the youth and communities he serves, possessing the ability to connect and mentor in a manner that promotes and fosters a deeper connection and commitment to our collective natural heritage. Khalil currently serves as an inaugural Environmental Justice Advisor to the Bay Conservation and Development Commission. As of May 2020, COVID Era, Khalil launched a free food distribution program "Bayview Bounty Boxes" with the Bayview Hunters Point Community Advocates. This program is the first phase towards establishing a community Co-op grocery store in the neighborhood.
Where the Wetlands Meet the Flatlands: Building Innovative Regional-Community Partnerships for Green Infrastructure and Environmental Justice
The Air District is taking a regional lead on several innovative and intersectional green infrastructure partnership projects (urban greenways, freeway land bridges, and vegetative buffers) that build local climate resilience and support health equity. This presentation highlights engagements with these connected projects in the vulnerable fragmented ecologies of the East Oakland "Estuary Commons" – a community impacted by the region's worst chronic air pollution, growing threats from groundwater inundation, and pervasive social resource disinvestment that is now organizing around a proactive vision for sustainable asset-based environmental justice solutions.
David Ralston - Senior Policy Advisor, Bay Area Air Quality Management District

David is a senior policy advisor for the Planning and Climate Protection Division of the San Francisco Regional Bay Area Air Quality Management District. David's work focuses on local health equity and environmental justice policy initiatives including the designing and implementing of community green infrastructure partnership projects and assisting in the development of city and county land-use policies. Prior to this, David served as a program manager for the Air District in which he developed and oversaw funding for region-wide community grants and participatory research. David holds a doctorate in urban geography and a master's in planning and architecture and has regularly taught classes in environmental planning, CEQA, and sustainable community development (San Jose State, Merritt College). David enjoys hiking and biking throughout the Bay Area and especially finding opportunities to engage in community projects as a fellow of the Brower-Dellums Institute for Sustainable Policy Studies/Action. David and his wife are the proud father of two college-age daughters and are long-time residents of Oakland, CA.
Learning from Communities and Youth Leading on Climate Resilience and Environmental Justice
Moderated by Josh Bradt, San Francisco Estuary Partnership
Delta Climate Water Advocacy for Environmental Justice
Harriet Lai Ross - Assistant Planning Director, Delta Stewardship Council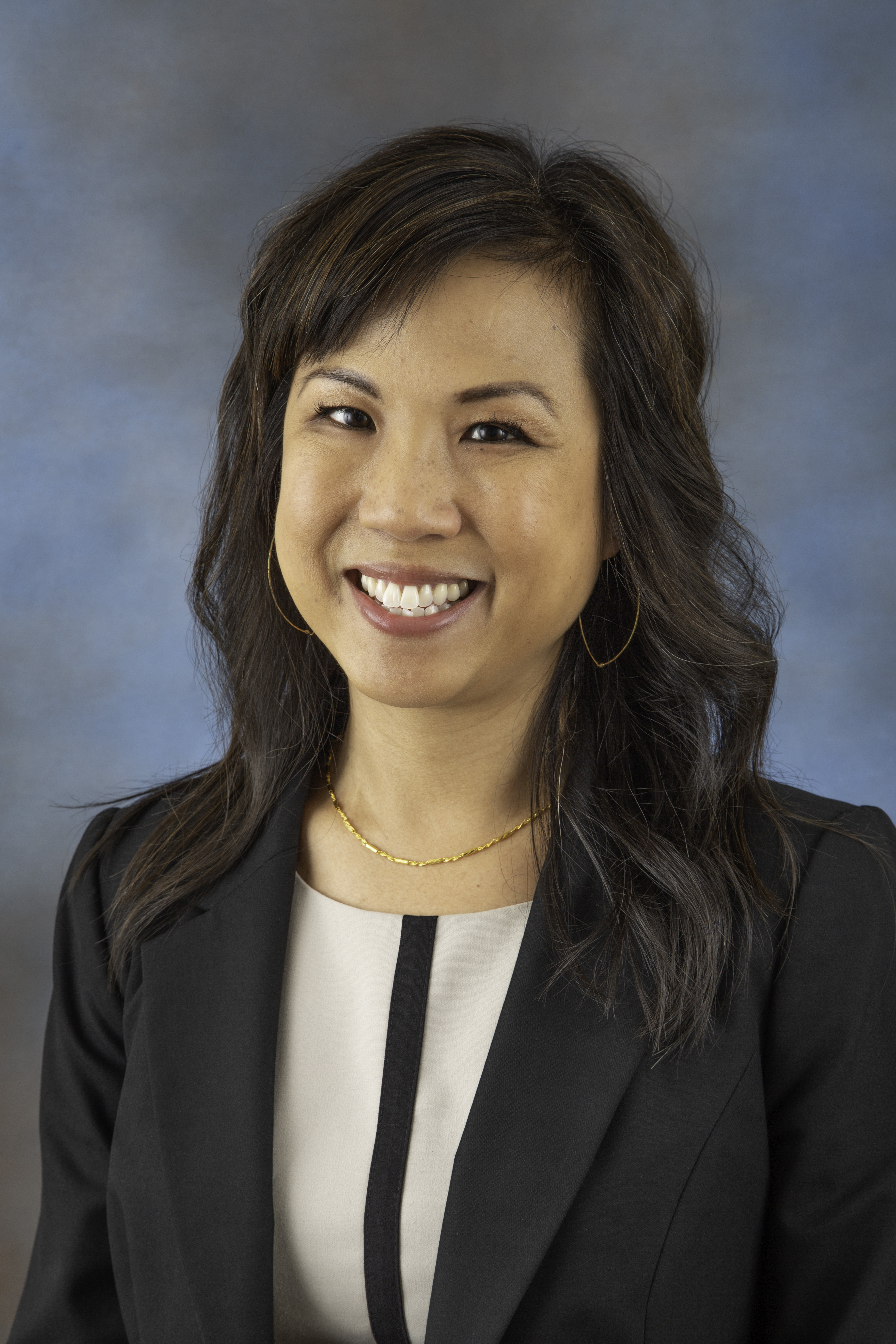 Harriet is a land use and environmental planner, overseeing Delta Plan development, implementation, and policy to ensure the long-term resilience of the region. She is experienced in translating best available science into effective policy; working with a wide range of stakeholders to find common ground; and preparing, updating, and implementing large, multi-disciplinary plans at both local and state levels. She has a Master of Arts in urban planning from the University of California, Los Angeles and both a Bachelor of Science in environmental studies and a Bachelor of Arts in geography from the University of California, Santa Barbara. Harriet enjoys traveling, hiking, and watching her boys' soccer competitions.
Tim Stroshane - Policy Analyst, Restore the Delta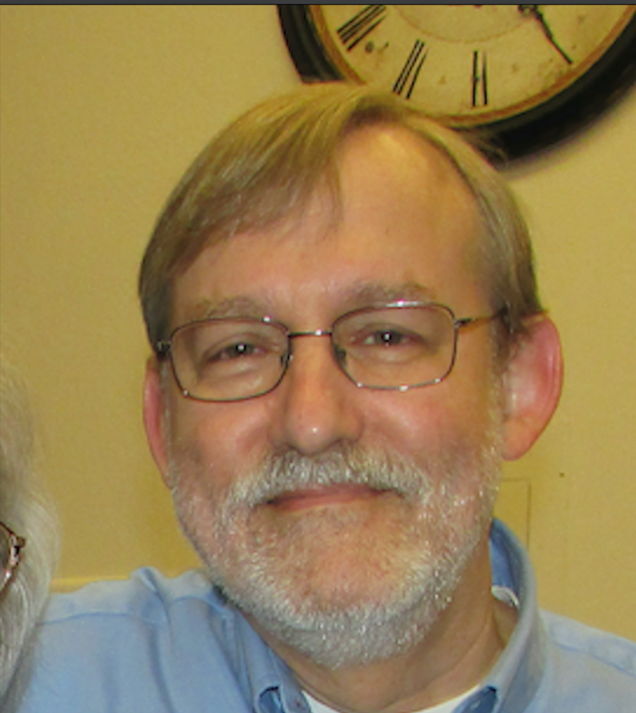 Born in Pasadena, California, Tim Stroshane is an urban planner with 33 years' experience in environmental planning, housing economics and policy, and California water policy. He organized and coordinated environmental water coalition comments on the California WaterFix project and RTD's case before the State Water Board against the project. He authored the 2016 book, Drought, Water Law, and the Origins of California's Central Valley Project (University of Nevada Press), and is at work on two more books about water projects and the Delta. He collaborates with Ms. Barrigan-Parrilla on letters to government water agencies about water policy topics, and on RTD reports The Fate of the Delta and Climate Equity and Seismic Resilience for the San Francisco Bay-Delta Estuary. Mr. Stroshane earned his bachelor's in environmental studies at the University of California at Santa Cruz, and a master's in city planning from the University of California at Berkeley. He lives with his wife and cats.
Darius Waiters - Climate Water Advocate, Restore the Delta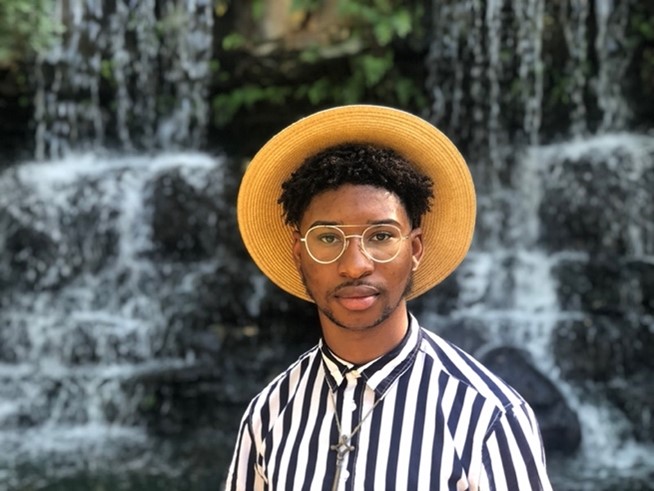 Darius Waiters was born in Stockton, California where they have lived their entire life. Their father is a dispatcher for a construction company in San Jose and their mother is a lunch lady for the high schools in SUSD. Darius grew up boating and fishing with their family on the Delta. They have three biological siblings and one adopted sibling, all of whom are the first generation to pursue higher education. Darius is the only one in their family that has chosen to pursue a career in STEM. They are studying environmental and material engineering at Delta College and will be attending UC Berkeley.
Gloria Alonso Cruz - Climate Water Advocate, Restore the Delta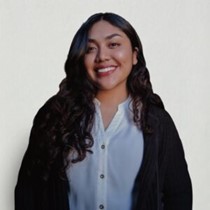 Gloria Alonso Cruz is a local immigrant activist and beginner environmentalist. She has been involved in local campaigns for the advancement of immigrant rights and more recently for environmental and public health protection. Gloria is a student at the California State University of Sacramento aiming for a major in Geography with a focus on Metropolitan Area Planning. Gloria's homeland experiences shaped her advocacy. The lack of adequate water services impacting water pollution and deteriorating the health of the immigrant community at informal settlements is an issue close to her heart that makes her passionate about pursuing water conservation and creating ways to access clean water for all.
Working to End Homelessness Through Empowerment and Community-Led Initiatives
Romie Nottage - Senior Director, San Francisco, Redwood City, The East Bay & Social Innovation, Downtown Streets Team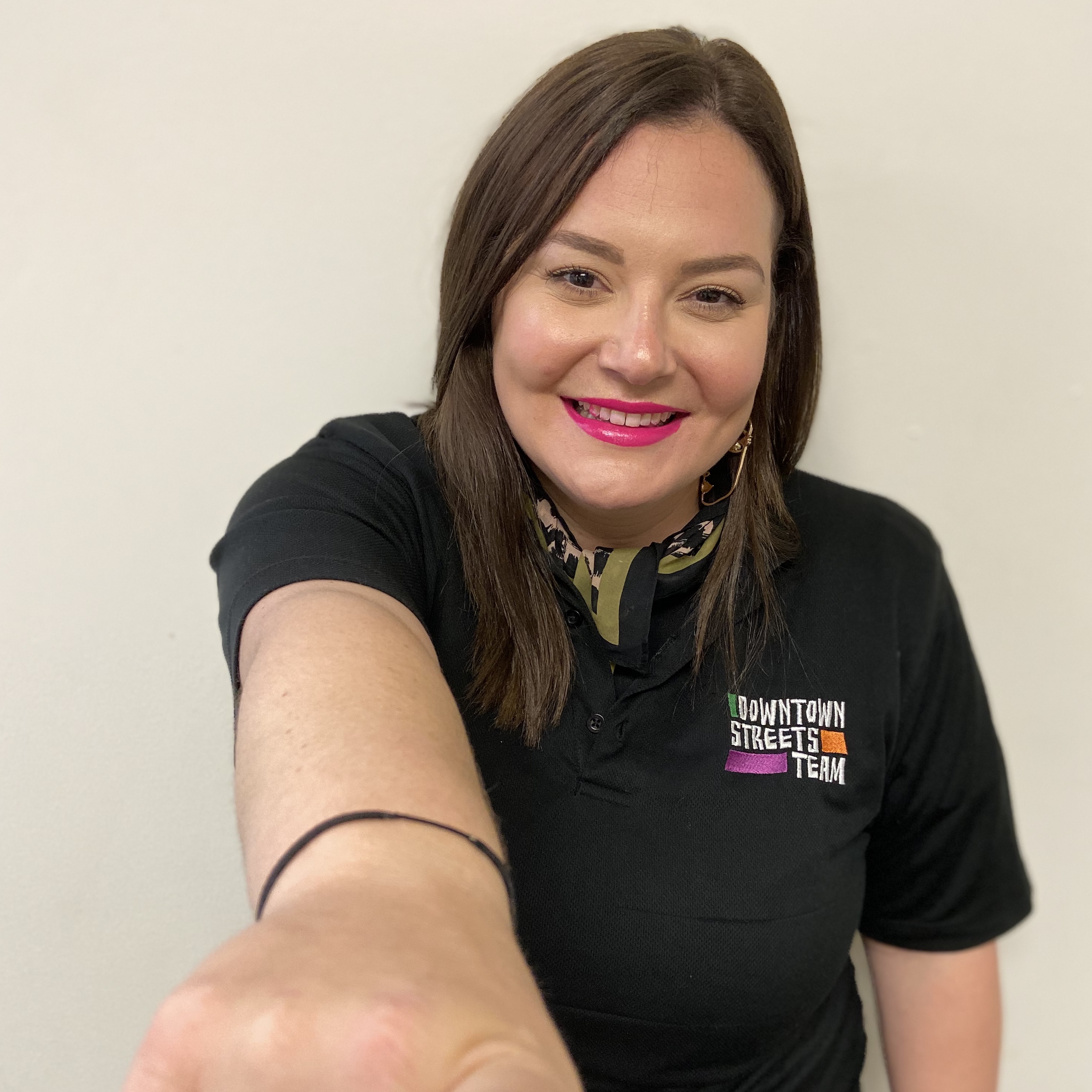 Romie Nottage, a Bay Area Native, comes with nearly two decades of experience working with disadvantaged and marginalized communities. She holds a Masters in Counseling and is a licensed Marriage & Family Therapist. Prior to joining Downtown Streets Team, she worked as the director of Health & Wellness for Adobe Services in Santa Clara County. Throughout her career, she worked in numerous other traditional social services. However, this professional experience has always 'been in the system.' Romie has become opposed to the system's ability to induce trauma through bureaucratization. This rebellious spirit led her to Downtown Streets Team where she could truly explore what it meant to have an organic, de-institutionalized, and non-hierarchical model to empower the most marginalized in our society to vocation & fulfillment.
She currently lives in Napa with her husband, Gregory Nottage, and their baby daughter.
We Rise with the Waters: Engaging & Empowering Youth on Climate Resilience
Lil Milagro Henriquez - Executive Director & Founder, Mycelium Youth Network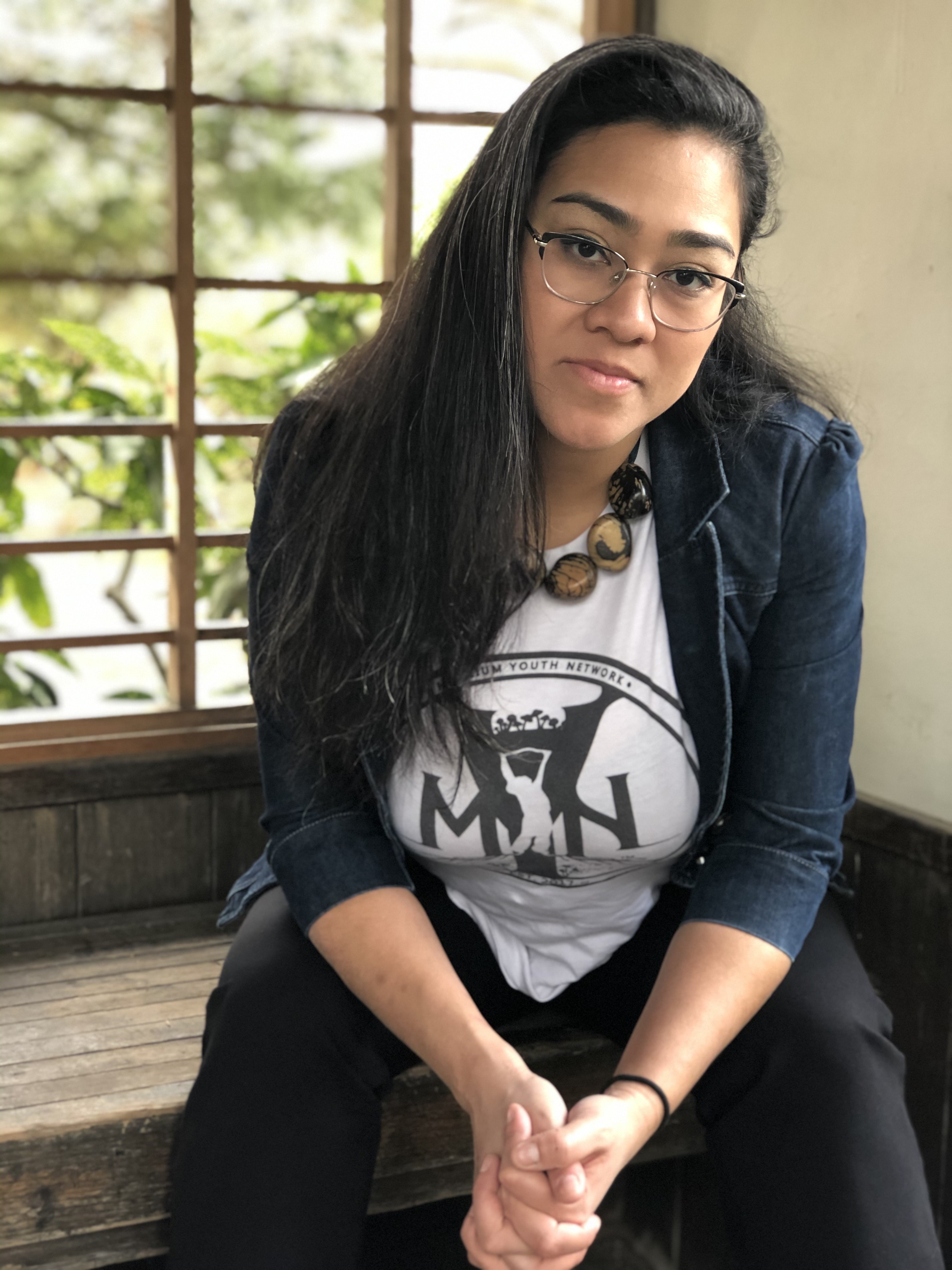 Lil Milagro Henriquez is the founder and Executive Director of Mycelium Youth Network, an organization dedicated to preparing and empowering frontline youth for climate change. She's a veteran of social justice organizing with 20+ years of experience working on a myriad of issues, including access to higher education for low-income people and communities of color, food sovereignty, environmental racism, union democracy and labor organizing, among others. In 2017, she founded Mycelium Youth Network. Mycelium has been named as one of the only organizations actively preparing young people for climate change in the United States (International Transformational Resilience Coalition press release) and were honored to have our work recognized with the Quaker United Nations People's Empowerment Climate Series. Lil Milagro is the 2020 recipient of the national Women's Earth Alliance fellowship and the 2021 recipient of the Partners Advancing Climate Equity fellowship. She was recently recognized as one of the top 16 Eco-Warriors of 2021 by Marin Magazine.
Putting the Power of Shoreline Planning Into the Hands of the People
The Oakland Shoreline Leadership Academy is a Measure AA project that seeks to create resident planners capable of developing community led shoreline projects. Residents of Oakland's shoreline communities are paid to learn about shoreline issues and develop their own project ideas, which they can later pursue funding for. In this talk we will hear from some of the participants of the Oakland Shoreline Leadership Academy about their journey to become resident planners.
Phoenix Armenta - Regional Resilience Manager, West Oakland Environmental Indicators Project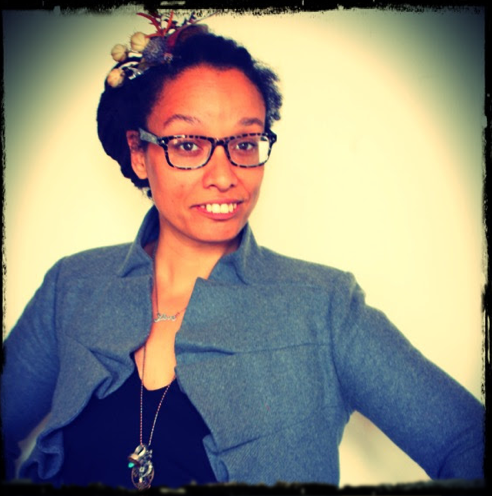 Phoenix Armenta is the Regional Resilience Manager for the West Oakland Environmental Indicators Project and an Educator with the Mycelium Youth Network. They are the former coordinator of the Resilient Communities Initiative, a coalition of Environmental Justice organizations in the Bay Area. They have been an equity advisor to several regional projects including BayCAN, BCDC BayAdapt, and Resilient By Design.
They are the co-founder of the New Leaders Council Oakland, a professional leadership development organization, and the Project Manager for the Oakland Shoreline Leadership Academy, a community led planning process that trains residents in shoreline planning. They hold a B.A. in Anthropology from Howard University and M.A. in Energy and Resources from UC Berkeley, with a specialty in Environmental Justice and Social Movement Theory.
Marquita Price - Director of Urban & Regional Planning, East Oakland Collective
My name is Marquita "Keta" Price aka The Hood Planner, a third generation East Oakland native currently serving as the Director of Urban and Regional Planning for the East Oakland Collective. My formal passion for "urbanism" came about during recreational research on how gentrification has impacted low-income Black "Hoods" across the nation. As a director at EOC, I serve as co-project manager and lead of community engagement on East Oakland neighborhood & transportation planning projects, collaborates with agencies and private entities on regional planning efforts, and holds the city of Oakland accountable to equitable zoning and land use in East Oakland through engagement of the general plan update. I am a force of authenticity and passion. As the Hood Planner, I aim to model a different perspective and approach to traditional city and neighborhood-level planning.
Maria Katticaran - Resident Planner, Oakland Shoreline Leadership Academy
Maria is a Licensed Architect and Planner, passionate about Architecture and Urban Design Strategies that can effectively engage the end-user with their physical environment. During her career, she has taken on strategic front-end planning and design for urban projects of varying scales, in the United States, Canada, and India. At the Leadership Academy, Maria is interested in enhancing the connectivity of the Oakland Shoreline to the rest of the Bay Area.
Topic-Based Networking Breakout Session
Habitats & Living Resources
Science to Advance Living Shorelines Concepts
Moderator – Katharyn Boyer, Professor of Biology, San Francisco State University – Estuary & Ocean Science Center.
We will discuss recent lessons from experimentation with eelgrass, native oyster/habitat reefs, coarse sediment placement, and wildlife high tide refuge.
Delta Carbon and Subsidence Management Opportunities
Moderator – Campbell Ingram, Executive Officer, Sacramento San Joaquin Delta Conservancy.
Wetland Sediment Dynamics
Moderator – John Callaway, Professor, USF.
Sediment accumulation is essential for the long-term sustainability and resilience of tidal wetlands in the estuary. We'll discuss current sediment issues for natural and restored wetlands.
Innovations in Mapping Resilience Across the Estuary
Moderator – Tony Hale, Program Director, San Francisco Estuary Institute.
Each of the panelists featured in this room are conducting studies, projects, or programs that map different forms of resilience. From groundwater rise to wetland habitats to bayland vegetation to networks of interconnected conserved lands, the panel will share insights in mapping to inform decision-making at regional scales.
Stewardship / Human Dimensions
Developing Intersectional Partnerships for Equitable Climate Resilience
Moderator – Nahal Ghoghaie, Environmental Justice Manager, San Francisco Bay Conservation and Development Commission.
Discuss the role local leaders play in highlighting co-benefits to encourage collaboration and make nature-based solutions standard practice.
Humanizing the Homeless / Empowerment / Environmental Health
Moderator – Ricky Ramos, Project Manager, Downtown Streets Team.
Interactive discussion following the presentation from Romie Nottage in the plenary session (Working to End Homelessness Through Empowerment and Community-Led Initiatives).