We are accepting nominations for the 2017 Jean Auer Environmental Award.
The San Francisco Estuary Partnership is seeking nominations of individuals for the Jean Auer Environmental Award. The award is given in memory of Jean Auer, a beloved Bay Area environmentalist whose groundbreaking efforts were directed particularly at improving water management in California. The award will be presented at the thirteenth biennial State of the Estuary Conference, October 10-11, 2017, at the Scottish Rite Center near Lake Merritt in Oakland.
Criteria for eligibility
Nominees from the public and private sector are eligible. Individuals should have made a significant contribution toward improving environmental quality in the Bay-Delta Estuary. Nominees working on water-related issues will receive special consideration.
How to submit a nomination
Nominations should include the name, address, phone number and e-mail address of the nominee, together with a one-page description of the nominee's accomplishments and rationale for his/her selection. Please include your own name and contact information. The San Francisco Estuary Partnership Selection Committee will make its decision in August, and nominees will be notified of the results in September.
Mail or e-mail nominations to:
Darcie Luce
San Francisco Estuary Partnership
1515 Clay St., Suite 1400
Oakland, CA 94612
(510) 622-2448 (office)
darcie.luce@sfestuary.org
Nominations must be received by 5:00 PM, Friday, July 28, 2017.
Jean Auer Environmental Award
Every two years at the State of the Estuary Conference, the San Francisco Estuary Partnership presents the Jean Auer Environmental Award to an outstanding individual to honor his/her significant contribution toward improving environmental quality in the Bay-Delta Estuary. The award is given in memory of Jean Auer, a Bay Area environmentalist, whose ground-breaking efforts were directed particularly at improving water management in California.

Jean Auer, born in Youngstown, Ohio, played a prominent role in California's water issues for over thirty years. She first learned about water issues with the League of Women Voters and was appointed to the Central Coast Regional Water Quality Control Board.When her family moved to San Francisco she was appointed to the San Francisco Bay Regional Water Quality Control Board. The Auers moved to Hillsborough in 1973, where she was elected to the Town Council and as mayor.
From 1972 to 1977, Jean served as a public member of the State Water Resources Control Board, voting on regulations to control pollution and establish water rights. Judge Ron Robie, associate justice of the State Court of Appeal in Sacramento, who served with Jean on the board, called her "a marvelous person of great spirit, enthusiasm and intelligence…She was really courageous and not at all timid.''
Starting in 1987, Jean worked on the management committee of the San Francisco Estuary Project (now Partnership). Marcia Brockbank describes her ability to forge agreements, saying, "She was a phenomenal woman, a consummate Renaissance woman." In 1991, Jean became the second female president of the Commonwealth Club, and for the next decade ran a fellowship program for young professionals at the nonprofit Water Education Foundation. Jean is survived by her three beloved sons, Lance, Grant and Brad Auer.
The 2015 Jean Auer Environmental Award Recipient:

Zeke Grader (1947-2015)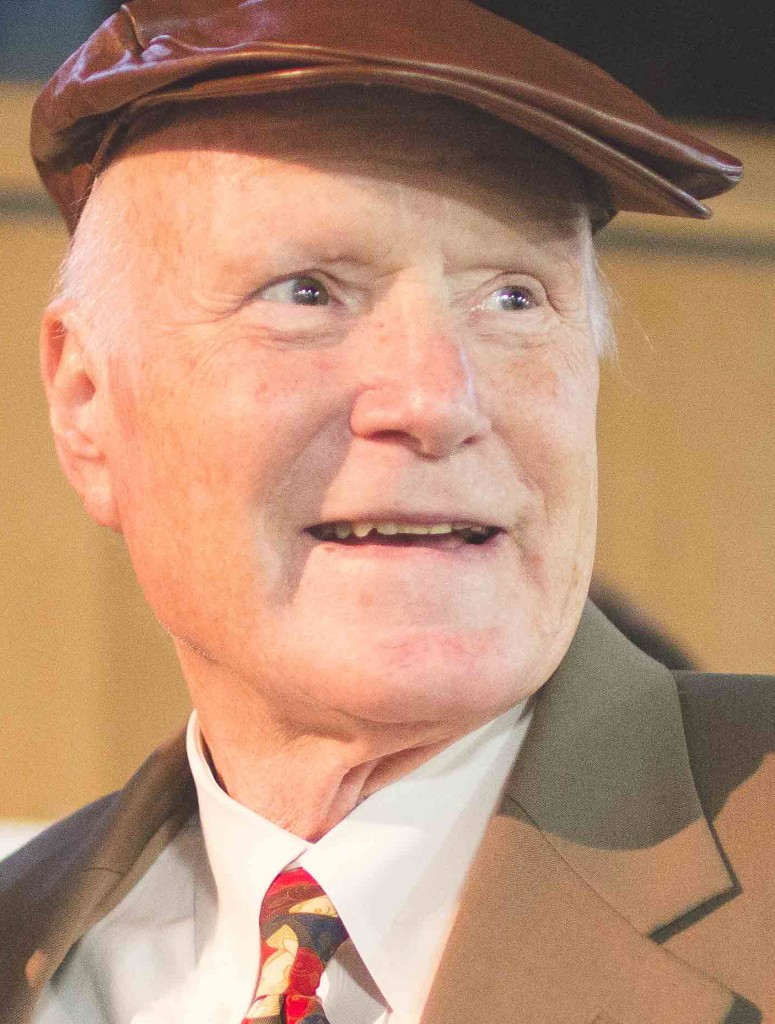 William "Zeke" Grader, Jr. worked for decades to ensure sustainable fisheries for all Californians. His leadership and drive resulted in countless actions to rebuild depleted fish stocks, decrease bycatch, and protect and restore fish habitats. Zeke's tireless campaigns increased awareness among millions of people in the Bay Area, Sacramento, Washington D.C., and beyond of the importance of our fishing communities, and the critical links between these highly valued industries and California's water management actions.
Zeke started as a youngster in the family seafood distribution and marketing business. His father founded the Grader Seafood Company in Fort Bragg to buy, process, and broker fresh, local fish, and Zeke spent much of his childhood on the family dock, helping fishermen to unload their catch. After obtaining a law degree from the University of San Francisco, he was asked to serve as the executive officer of the newly formed Pacific Coast Federation of Fishermen's Associations (PCFFA). With Zeke at the helm, the PCFFA took a leading role in crafting important state and federal legislation to preserve the coastal fishing industry. He lobbied strongly for California's 1988 Salmon, Steelhead Trout, and Anadromous Fisheries Program Act, which called for a statewide salmon conservation plan to double the present numbers of wild salmon. He pushed for modernization of the federal Fishery Conservation and Management Act, litigated to expedite water quality restoration under the federal Clean Water Act, and fought for protections of fishing grounds by organizing for the prevention and clean-up of petroleum spills. He also worked to stop the expansion of offshore oil drilling along the North Coast, worked for passage of the Central Valley Project Improvement Act, and was a plaintiff in the lawsuit and settlement compelling the restoration of the San Joaquin River below Friant Dam.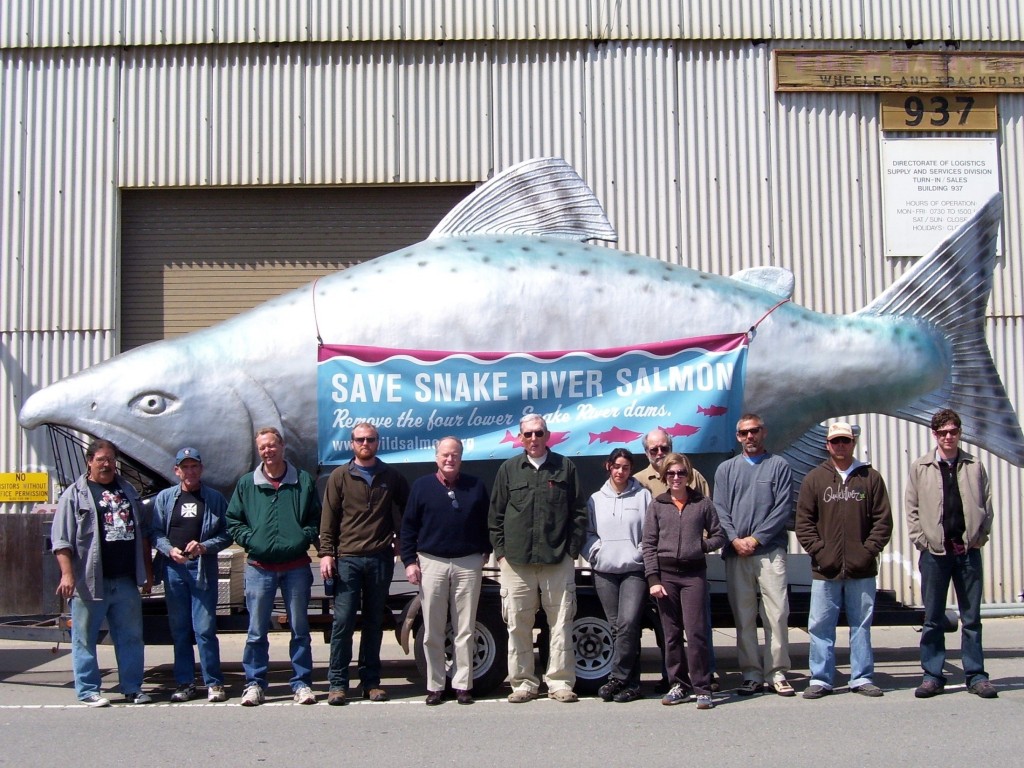 From 1992 until 2015, Zeke served as Executive Director of the Institute for Fisheries Resources, an organization begun by the Pacific Coast Federation of Fishermen's Associations. He served as the president of the western region of the old National Federation of Fishermen and the West Coast Fisheries Development Foundation, and also on the board of directors of the Marine Fish Conservation Network.
Congressman George Miller has been quoted as saying, "Zeke Grader has been my friend almost my entire time in the Congress. During that time Zeke has been a leader in our state, on the Pacific Coast and in our nation to give voice and rights to the men and women of our vital and historic commercial fishing industry…Through it all, Zeke Grader has led this magnificent group of fishers to maintain and grow our fisheries. So many people in California's diverse economy are dependent on their success…Zeke Grader for so many years has successfully advocated for both the fish and the fishers. All of us owe him great thanks."
In the Congressional Record tribute to Mr. Grader earlier this year, Congressman Huffman said, "[Zeke Grader] has tirelessly served California's fishermen and coastal communities and as an environmental champion and community leader for many decades. Always willing to share his vast knowledge and expertise with others, Zeke has helped fishermen to define their interest in battles over offshore oil and gas development, land-use, timber harvesting, water allocation, and other issues of social equity and sustainability."
Zeke was the recipient of numerous commendations and awards, including the 1998 National Oceanic and Atmospheric Administration's (NOAA) Environmental Hero Award, recognition from the U.S. House of Representatives, and the Bay Institute's Lifetime Achievement Award.
William "Zeke" Grader, Jr. passed away on September 7, 2015. He is survived by his wife, Lois Prentice. Zeke's work will continue to inspire the community of people working toward better conditions for California's watersheds, estuaries and coast.
View the video tribute to Zeke Grader, shown at the conference. Produced by Earth News Journal (Jerry Kay: interviewer; Chris Kay: video editor). 
---
Past Recipients
Past recipients of the award include Dr. Howard Shellhammer, a longtime champion of the Bay Area's wetland and marsh ecosystems; Sylvia McLaughlin, co-founder of  Save the Bay;  Carl Wilcox, Bay Delta Regional Manager, California Department of Fish and Wildlife; Trish Mulvey, citizen activist with the Citizens Committee to Complete the Refuge; Tom Graff, attorney with Environmental Defense; Marcia Brockbank, former director of the San Francisco Estuary Project; and Will Travis, former executive director of the San Francisco Bay Conservation and Development Commission.