Outstanding Environmental Project Awards
Presented by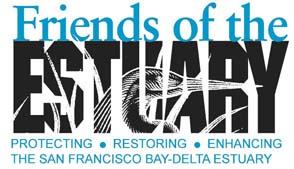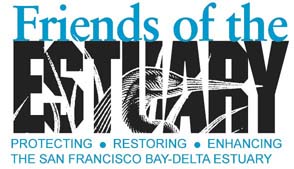 Call for Nominations!
Deadline Monday, August 2nd, 2019
---
Friends of the San Francisco Estuary seeks nominations of outstanding environmental projects that benefit the San Francisco Bay-Delta Estuary and its watersheds. Awards will be presented during the morning plenary session on Tuesday, October 22, 2019.
Nominated projects must significantly benefit the Estuary; be completed or show measurable results, and have not been externally mandated (for example, to resolve an enforcement action). Projects should further the goals and objectives of the 2016 Estuary Blueprint (Comprehensive Conservation and Management Plan). Selected projects will represent diverse locations, environmental categories, and project sponsors.
Nominations should be no longer than 2 pages in length, and include the following information:
Project name and location
Name of implementing organization
Project representative (name, address, phone number, e-mail)
Brief description of the project and how it benefits the Estuary
Estuary Blueprint goal or objective met by the project, including specific action where applicable
Name and contact information of the person making the nomination
To submit a nomination, mail or e-mail nominations to:
Friends of the San Francisco Estuary
Attn: Awards Committee
P.O. Box 791
Oakland, CA 94604
foestuary09@gmail.com