Impacts from climate change, including prolonged drought and rising seas, jeopardize the health of all parts of the Estuary. Our work seeks to bolster the resilience of Estuary ecosystems, shorelines, and communities to climate change by: increasing resilience of tidal habitats and tributaries; increasing resilience of communities at risk; and promoting integrated, coordinated, multi-benefit approaches.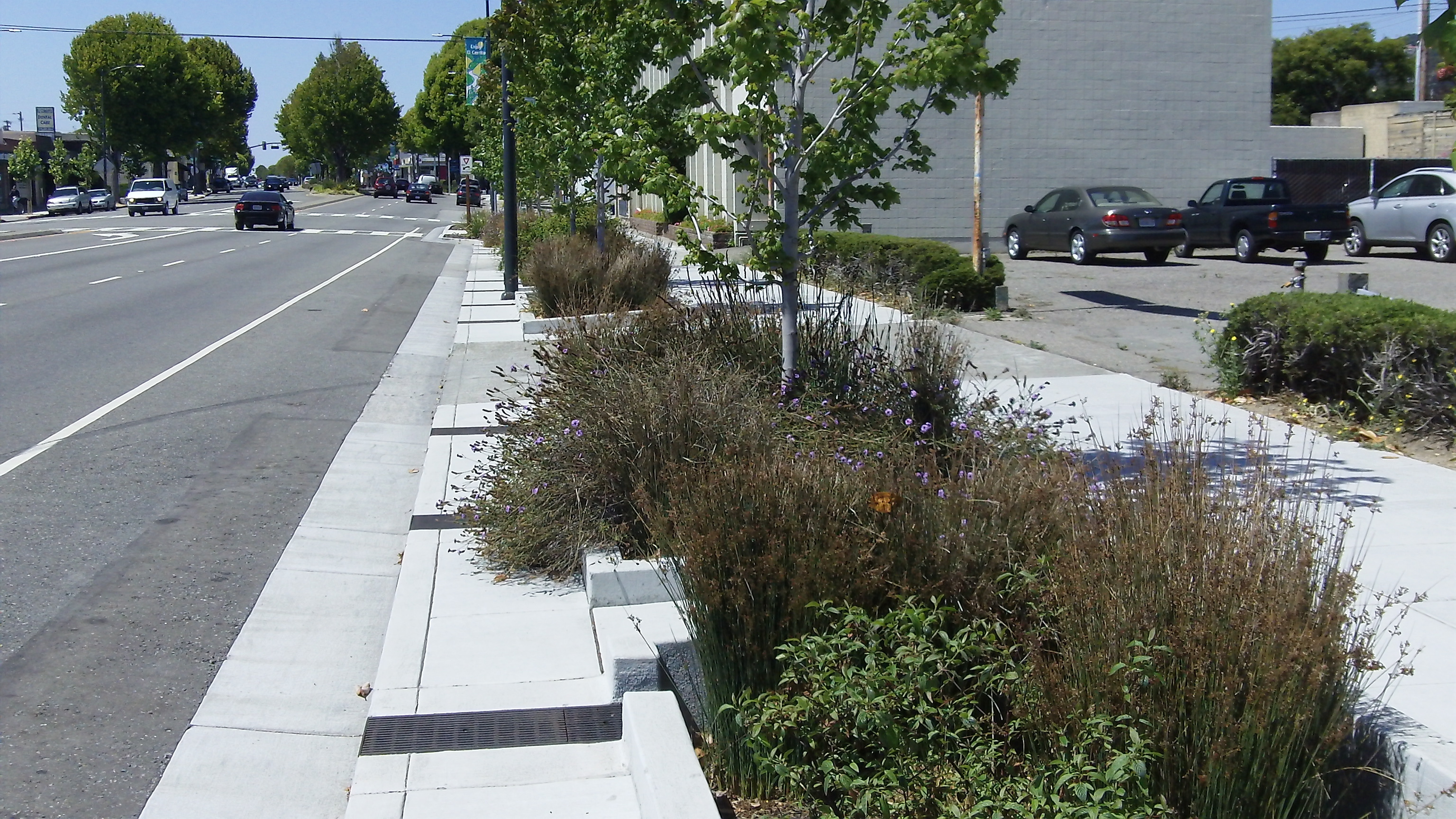 Design, construction, and monitoring of an array of landscape-based stormwater treatment retrofits distributed along San Pablo Avenue, a major thoroughfare passing through a number of East Bay cities.
Project Map
Where are current resilience projects located?