Impacts from climate change, including prolonged drought and rising seas, jeopardize the health of all parts of the Estuary. Our work seeks to bolster the resilience of Estuary ecosystems, shorelines, and communities to climate change by: increasing resilience of tidal habitats and tributaries; increasing resilience of communities at risk; and promoting integrated, coordinated, multi-benefit approaches.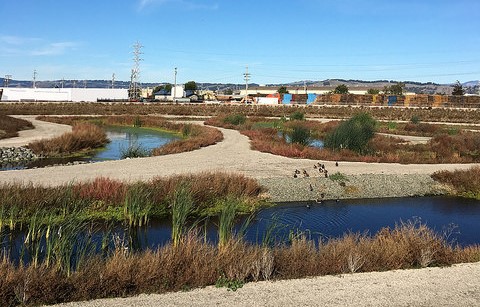 Transforming Urban Water is a collaborative initiative that advances innovative nature-based solutions for the San Francisco Bay shoreline in conjunction with wastewater treatment facilities. 
Project Map
Where are current resilience projects located?