Habitat Restoration
The Bay Area's creekside riparian areas and the Bay's tidal marshes and wetlands provide critical habitat for native fish, birds, and other wildlife. These natural habitats filter pollutants and improve water quality. Restoring some of the 90 percent of wetlands that have been lost since the Gold Rush is a prime objective of many of our projects.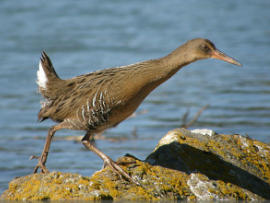 Bahia Marsh Restoration
A multi-partner effort at the Marin County bayshore is returning salt marsh vegetation and endangered species to an area that was wetlands in the past. Read More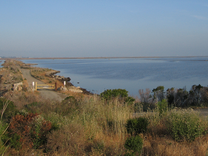 Monitoring restoration of South Bay Salt Ponds
The South Bay Salt Pond Restoration Project is the largest tidal wetland restoration project on the West Coast. When complete, more than 15,000 acres of commercial salt ponds will be restored to tidal marsh, mudflat, and other wetland habitat. Read More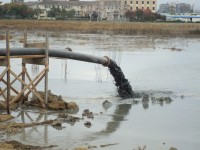 Reusing Dredge Materials for Habitat
Dredging in the Bay is essential for shipping. The Long-Term Management Strategy for dredge spoils encourages beneficial reuse of dredged material, as in wetlands restoration. Read More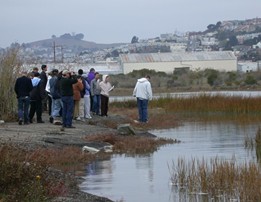 Restoring Wetlands at Yosemite Slough
This ambitious restoration project at the mouth of Yosemite Creek in San Francisco will add 12 acres of tidal wetlands and remove contaminated soils from upland areas, while improving habitat for special status species and developing a nesting island along the shoreline. Read More
Additional Projects
San Francisco Bay Restoration Authority
The Estuary Partnership and the State Coastal Conservancy work together to staff the San Francisco Bay Restoration Authority, a regional effort dedicated to enhancing and protecting wetlands and wildlife habitat in San Francisco Bay.