With San Francisco Estuary Institute's release of the Resilient Landscape Vision for Lower Walnut Creek in January, San Francisco Estuary Partnership and its partners have wrapped up the innovative regional project known as Flood Control 2.0, completing Task 12.1 in the Estuary Blueprint.
 The project, funded by the EPA through the San Francisco Bay Water Quality Improvement Fund with a 50% local match, envisions a new generation of flood control channel design and management, one that rebuilds habitat and shoreline resilience and reconnects creeks to baylands at the interface with San Francisco Bay.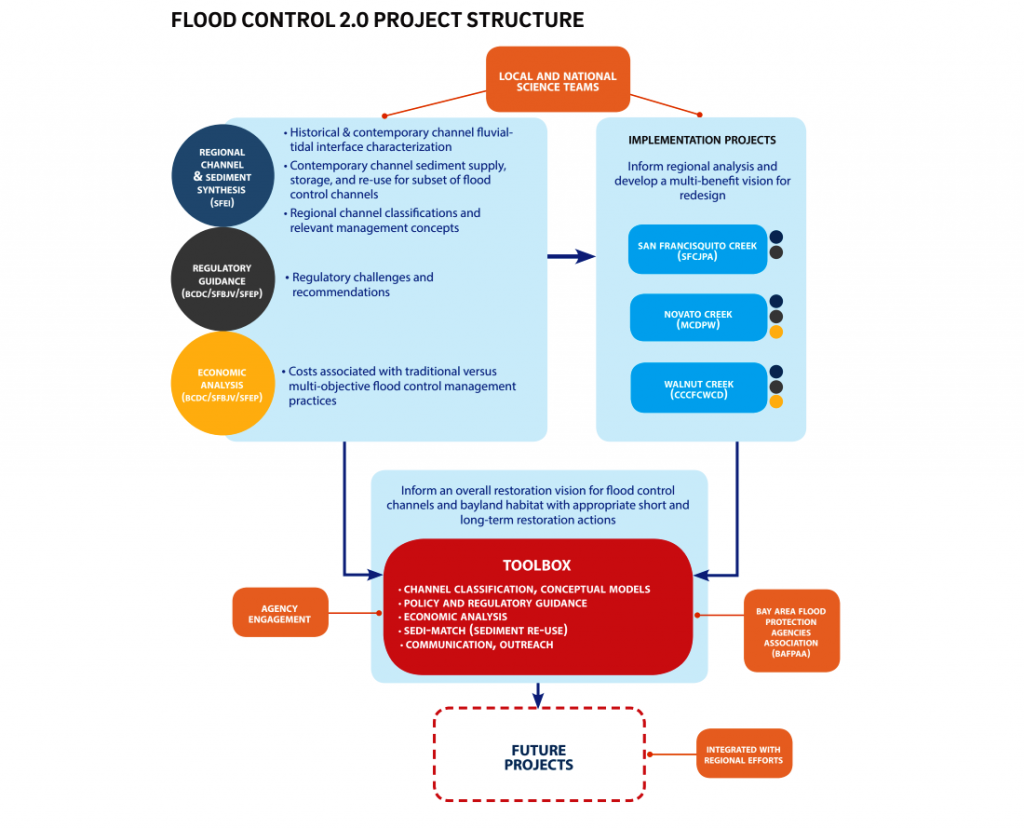 Over the past four years, project leads SFEP, San Francisco Estuary Institute, San Francisco Bay Conservation and Development Commission, and San Francisco Bay Joint Venture, in collaboration with flood control agencies, partners throughout the region, and input from regional and national experts, developed this pioneering approach to assist flood control agencies and others in designing and managing multi-benefit creek channels, with a comprehensive online toolbox.
Flood Control 2.0 also included implementation projects on Novato Creek in Marin County, San Francisquito Creek in Santa Clara County, and lower Walnut Creek in Contra Costa County. These projects helped inform the regional analysis and development of the toolbox.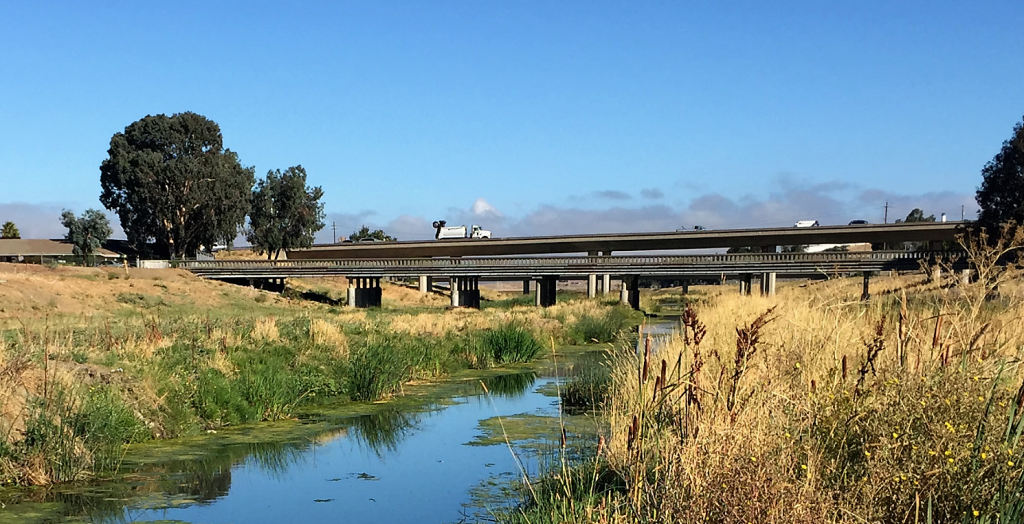 Walnut Creek near its outlet into San Francisco Bay (image courtesy SFEI)

Action 12
Action 12 in the CCMP or Estuary Blueprint calls for restoring watershed connections to the Estuary to improve habitat, flood protection, and water quality. With the release of the online toolbox, Task 12.1 is complete.